Last week, we featured a deal for an unlocked LG G3 that could be snagged on eBay for $500. We picked one up because international versions of phones not only seem to receive updates much quicker than their counterparts here in the States (a topic for another day), but this is the model of the G3 that features wireless charging out of the box, something US carriers (Verizon and AT&T in particular) removed so that they could make extra money off of customers like you and me with accessories that add features like this on.
Once the device arrived, I slapped it on the Qi wireless charger that never leaves my desk, just to test the functionality on a G3. Sure enough, it worked without hassle straight out of the box. I didn't need to slap a new cover on or attach a case, it just charges as if the feature is built-in, which it is. While this should have brought immediate joy, it also brought on a substantial amount of anger even quicker. Why? Because carriers in the US have robbed us of features like this for years to help them make an extra buck or two. And while I'm fine with companies trying to get richer (I'm sure we all would do the same), the way they go about it frustrates the hell out of me. What I mean is that if you are going to dumb down my smart device, so that you can charge me for accessories to make it smarter, give me some damn choices. 
If you buy an LG G3 today from either Verizon or AT&T, you won't be able to wirelessly charge it out of the box. Forget the fact that Verizon was one of the few carriers to include wireless charging in last year's LG G2, they decided against it this year because LG created a $60 circle flip case that has wireless charging. So you are aware, the international G3 I picked up includes a standard back cover with built-in wireless charging. The size of the device is identical to those sold at Verizon and AT&T, yet it has this added functionality. In other words, when Verizon and AT&T told LG to make branded back covers for their G3 variants, they said, "Please take out the added wireless charging capabilities that you use on the international variant because we want to charge customers for this feature."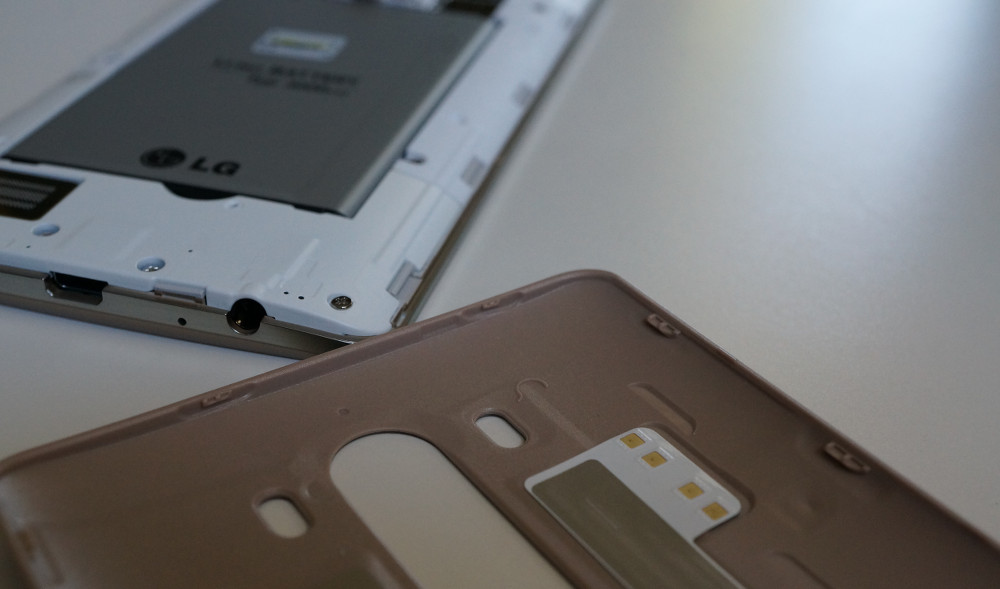 And again, I get that they want to make money – they can certainly do that. But as of now, in order to add wireless charging functionality to either variant, you have to buy the $60 QuickCircle case (which is currently sold out at Verizon). You don't have another option, outside of spending $40+ on a replacement back cover through overseas eBay stores that may or may not work properly with your phone. Neither Verizon nor AT&T sell a replacement back cover with wireless charging – they only sell the QuickCircle case. What if I don't want a flip case? What if I just want a replacement back cover that adds in this functionality that should have been there from the beginning? I have zero options outside of going to eBay and praying for the best.
The problem is compounded by the fact that AT&T went with a completely different wireless charging standard than everyone else in the world uses. I already wrote about AT&T using PMA over Qi, but the basics are this – if you own an AT&T LG G3, good luck ever finding a wireless charging accessory outside of the $60 PMA-ready QuickCircle case sold through AT&T's store. I doubt that LG has any plans to make a replacement PMA back cover, and the Qi covers you can find elsewhere won't work. At least with the other variants, they are Qi-ready and should work with a replacement back, if you can find one.
I'm using the G3 as the example here, but in reality, this has been going on forever. We see it with Samsung phones all of the time. Even though Samsung has an accessory store that they often sell replacement wireless charging backs and cases through, carriers like Verizon pickup some of these accessories, but we see them sell out within seconds before most have even had a chance to buy them. So there we were with an option, yet are then optionless moments later. Clearly, people are interested in features like this. We are willing to spend the money. Why can't carriers (and manufacturers) make this stuff available?
The point here is that the whole situation sucks for consumers. We have these brilliant smartphones, yet carriers in the US want to dumb them down in order to make an extra buck without really giving us enough solutions to make them smarter (or where the manufacturer intended). Companies like LG build-in features like wireless charging to their flagship phones. These phones are supposed to come with these features out of the box. Instead, US carriers take them away and then don't provide us with a means to get them back. Do you want to make money or not, carriers?