Path, the "private" social network that has evolved substantially over the years from its early beginnings as a life tracker, released a companion app called Path Talk, today. As the name suggests, it's a new messenger app. Well, it is the messenger portion of Path pulled out as a stand-alone messenger app with loads of new features.
Path Talk has this neat feature called "Ambient Status" that automatically tells your friends when you are in transit, nearby, or low on battery, so that they know if they should contact you or leave you be. It also makes sending music, maps, and photos easy, allows you to quickly reply to people with a single swipe, and can do voice messages (hear that, Hangouts?). 
It looks and sounds great, but of course, it would take an enormous amount of work to get you and all of your friends onto Path Talk and away from the other 18-dozen messenger apps they are probably using.
Here are some of the key features:
Ambient Status: Path Talk can automatically tell your friends when you're in transit, in the neighborhood, or even low on battery so your availability is always understood—removing the headache of misunderstandings in conversation.
Message Music, Maps, and more: Easily send movies, music, books, maps, locations, and high quality photos and videos—all with a single tap.
Quick Replies: Save time by nudging a friend or acknowledging a message directly from your message list with just a swipe.
Handmade Stickers: We've hired some of the best artists in the industry to imagine and draw characters for you to use when emoji just isn't enough.
Voice Messaging: Quickly send and receive high quality voice messages 1-on-1 with a friend or back and forth with a group of people.
Play Link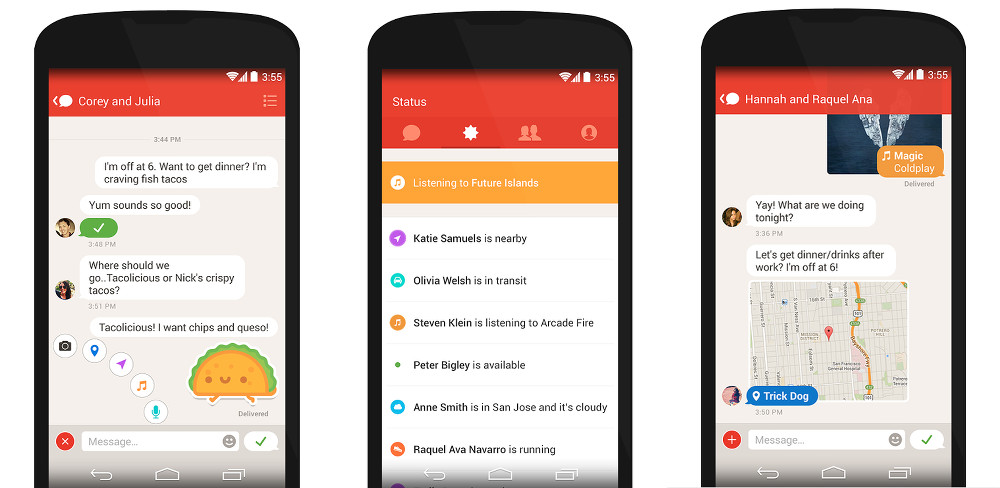 Via:  Path