Over the weekend, a report quoted Sony as saying that the Xperia Z2 would not make its way to US shores any time soon and would instead only be available at some point as an unlocked device sold through Sony's website. While that still may be the case, what the heck is the official Sony Xperia Google+ page doing, posting an image of the Sony Xperia Z2 with Verizon branding? See it? See that big ol' "Verizon" logo at the top of the device in the spot where it would normally say "Sony?" 
The post on G+ does not mention Verizon or the specific model, only that you should "Be prepared for every adventure in the great outdoors with the waterproof and dust-resistant Xperia Z2." The fine print underneath does not mention anything Verizon-related either.
Is this just a screw-up? Is the phone coming much sooner than expected, and to Verizon? Or does this simply confirm that a Verizon variant is in the works, but it still may not arrive until late summer? Tough to tell, but hey, Verizon Xperia Z2!
Update:  As you can imagine, the post was pulled by Sony pretty quickly. They also had this to say in a statement to us:
A mock-up image was mistakenly posted to the Sony Mobile Google+ page. The image has since been removed and we apologize for any confusion this may have caused. For our U.S. customers eager to find out more information about the availability of Xperia Z2, we are excited to share that the device will be coming to the U.S. unlocked this summer.
We are now back to waiting for the unlocked model this summer.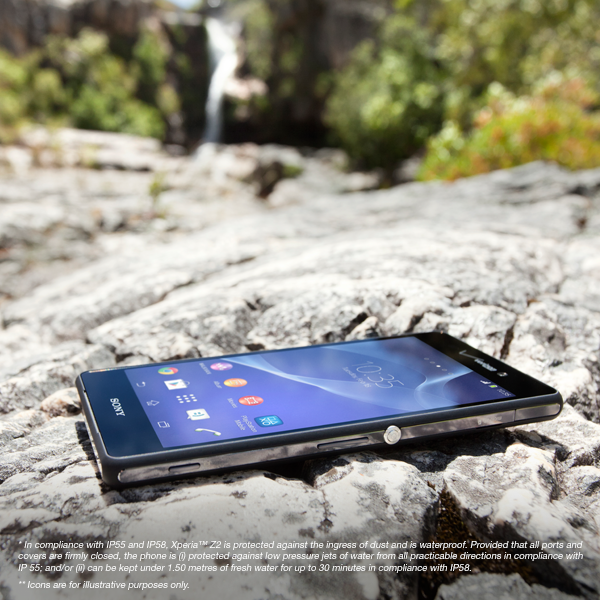 Cheers Damian, flosserelli, and NB!