According to the newest report out of SamMobile, Korean manufacturer Samsung, is working on a new Galaxy device, even higher-end than the Galaxy S5, to be marketed against LG's upcoming G3 flagship phone.
Previous reports have stated that Samsung did initially want to release the Galaxy S5 with a QHD (2560 x 1440) display, which would make it one of the most technically-advanced smartphones ever released to the public, but due to production issues, they instead had to settle with a 1080p display. LG is now reportedly set to launch its own device with QHD technology, meaning Samsung is stuck playing catch up, a position which it is usually not found in. 
As stated in the newest report, the upcoming Galaxy "KQ" device could be launched within the next quarter, with International and European variants' LTE connectivity being powered by a new Intel modem. If that plays out to be true, this would be the first major modem release for the chipmaker, as Qualcomm currently has somewhat of a monopoly on the market.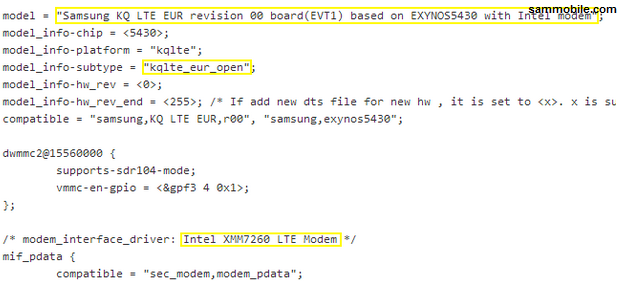 As for a US variant, a Galaxy device with model number G906S, powered by a Snapdragon 805 chipset which is intended for Korea could possibly be tweaked and then released in America. For those concerned about specs, SamMobile has slapped a "confirmed" tag on a couple of specifications, including the device's 5.2″ QHD display and LTE connectivity across the globe. 
As reported, the device is in advanced development stages, with Samsung eyeing it as a direct competitor to the LG G3 device. The G3 has been reported to feature a QHD display from the beginning of its hype cycle, with the OEM reportedly intending to unveil the device in May, then release it in June.
With reports building on top of each other for a new rendition of the Galaxy S5 with a QHD display, even with Samsung executives denying any such thing, anyone looking to purchase a smartphone at this time might want to stay their hand until more details become available.
It will be important to see how companies are compensating for the power consumption needed to power a QHD display, with the space for batteries becoming even more limited with the introduction of larger camera sensors, heart rate monitors, and countless other doodads.
Update: As stated in the original report, it is an Intel LTE modem that is to be in this reported device – not a full SoC. This post has been updated to reflect that clarification.