Instead of filling up your feed with a ton of pointless prank articles, we will combine them all into one nice, digestible piece for you to see here. This year, we had lots of good jokes coming from Google, as well as a few not-so-funny attempts from Samsung and HTC.
Plenty of other companies got in on the fun as well, so here's a quick look at what each company did for April Fools' Day. 
Finally, you can tell your friends you hung out with David Hasselhoff, and Google has the proof. Upload photos to Google+, and David will automatically appear. God bless, AutoAwesome.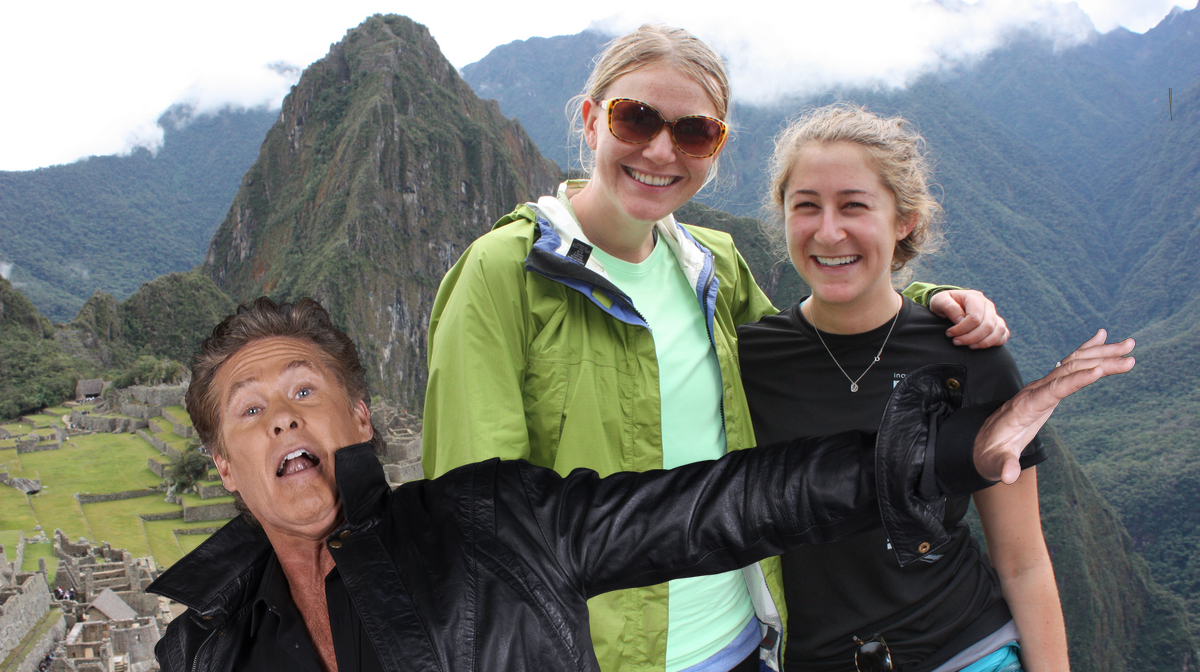 Waze
It's reported that folks waste 3 hours per week stuck in traffic. Since you are just sitting there, alone, why not find yourself a new romance? Waze has introduced WazeDates, the perfect way to find your soulmate while stuck in traffic.
[responsive_vid vid_url=XfCS9CN91RU]
SwiftKey Flow Hard
Rumors were apparently circulating around the web, pegging SwiftKey to introduce the same Flow feature we use on our smartphones for our physical desktop keyboards. Today, the rumors were confirmed with the announcement of SwiftKey Flow Hard. Pretty awesome, right?
[responsive_vid vid_url=-QfhTWJIDCM]
AutoAwesome for Resumes
Let's face it, your resume probably sucks. Bro, do you even format? Anyways, Google, being the helpful company they are, is ready to AutoAwesome your resume with Pokemon and Shiba Inu doges. That's right, doge!
[responsive_vid]
This adorable little TV spot may be one you actually see on TV, as it is clear Google balled to the wall with squirrels and Chromecast. In the video, a talking squirrel goes ham about how Chromecast is the ultimate media streaming accessory. I had no idea squirrels played soccer or could sing ballads, but you learn something new every day.
[responsive_vid vid_url=IpT1787EjbE]
Imangi Buys Doodle Jump for $1 Billion
April 1 seems to be a day of acquisitions, and this year, we had a few. The big play was by Imangi, that announced the purchase of the Doodle Jump franchise for $1 billion. Going forward, the two games will become one, called Doodle Temple Jumping Run.
Imangi's idea to buy Lima Sky was sparked from the simple, disruptive idea of creating a game that will have 1 trillion installs. Igor Pusenjak, CEO of Lima Sky, elaborated: "Imangi told us they wanted to combine the endless jumper with the endless runner to create the ultimate gaming hit, and we were sold. The combined game Doodle Temple Jumping Run will be out later this year."
Toshiba Digit
Since Samsung and HTC's smartgloves weren't enough, Toshiba also went in on the fun. Although, they apparently spent much more time and money on theirs.
[responsive_vid vid_url=3SuarFkuEkA]
If a website is always talking smack about your products, just buy them!
If you saw any other great pranks on the Interwebz, share them below!