In under 20 minutes, HTC will tell you everything you are about to read on this two cards. Yes, this is one final "All New HTC One" leak before things get official.
The feature sheets include everything from the leaks, so none of it is necessarily new. We are seeing mentions of BoomSound, new BlinkFeed, Duo Camera with UFocus and Zoe, Motion Launch (off-screen gestures), Sense 6, and the new Dot View Cases. Each item has a description and way to "try it out" listed, so if you had any questions as to how these things will work, now you know.
The bottom of the sheet below also lists out the official specs.
Yep, there you go.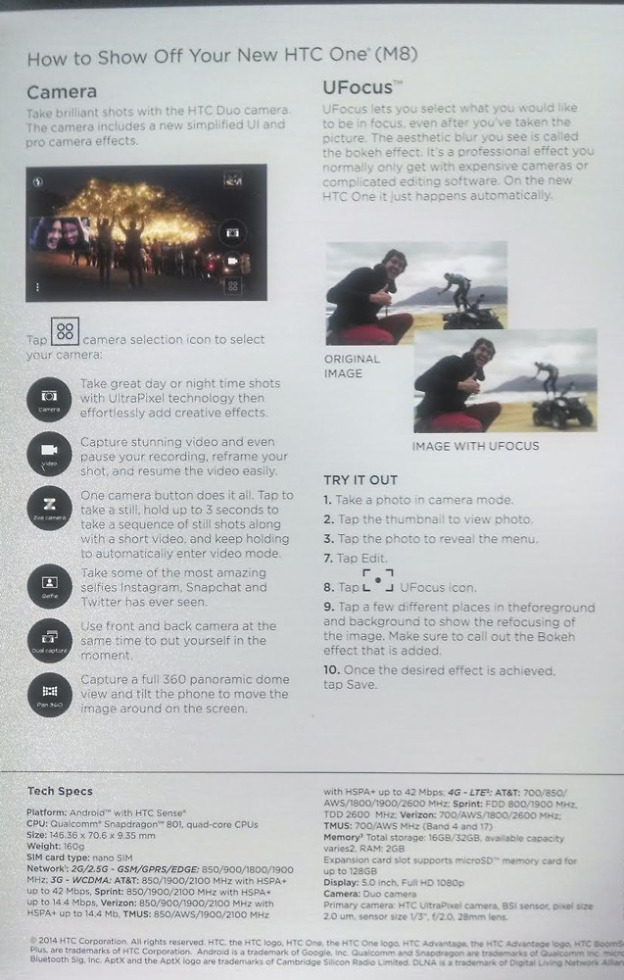 Cheers O!