Icon packs are one of the reasons we continue to love Android, so it was a bit disheartening when the contextual Aviate launcher released without support for them. Now all of that has been remedied, with Aviate bringing to the table support for existing icon packs for popular launchers in the latest update.
To enable a custom icon pack, all you have to do is swipe into the Spaces menu through Aviate, and then jump into Settings. There you will find a "Set Icon Pack" button which will allow you to choose your favorite icon pack (we're currently digging Lumos, Cryten, Influx, and these) to customize your home screen.
It's mentioned in the Aviate blog post that existing icon packs for ADW, Apex, and Nova Launcher are supported, so the icon packs mentioned above should work just fine.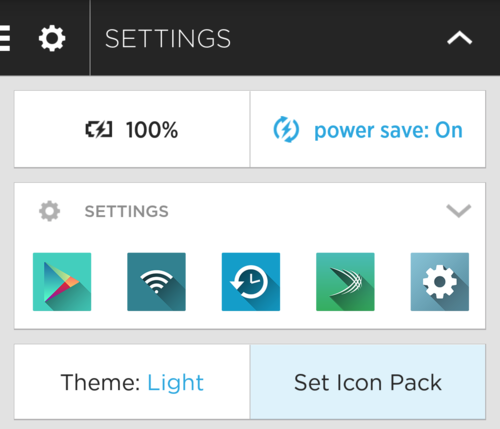 This is a pretty major enhancement for the launcher, but the lack of icon pack support from earlier can be forgiven considering the app is still in beta. Needless to say, go give version 1.0.75 a shot.
Play Link
[responsive_vid]