This morning, Samsung unveiled a new colorway for the Galaxy S4 and Galaxy S4 Mini. The name they have chosen to represent this new duo is Black Edition. According to Samsung, these two devices are the "latest in an effort to build on its commitment to deliver innovative technologies with more premium design choices to consumers." With that being said, you would expect a few new features to come packed in, right? Let's see what's new. 
Samsung states that each device comes with 8 exclusive wallpapers, plus exclusive ringtones and blacked-out accessories. The accessories include a black power adapter, headphones, and black data cable. To keep it all blacked out and sexy, Samsung has created special black packaging for the devices to be sold in, which is apparently quite premium looking.
Younghee Lee, Executive Vice President of Global Marketing, IT & Mobile Division at Samsung Electronics gave a quote about the Black Edition devices which you can read below.
As Samsung continues to expand on the modern Galaxy design approach, we're excited to offer Black Edition versions of our popular Galaxy S4 and Galaxy S4 mini. These eye-catching and sophisticated models demonstrate Samsung's commitment to bring consumers new ways to express their style through their mobile device.
To us, the most interesting thing about the Black Edition lineup is that each device, the S4 and S4 mini, feature a leather-like textured back just like the back that came on the Galaxy Note 3. It's a weird touch to add on to the device so late in its life, especially since we know they are launching the Galaxy S5 this month. But hey, this is Samsung after all.
Before you start lining up outside of your local Best Buy to get yourself a murdered out S4 Mini, Samsung hasn't announced any official markets for the devices, but only said the phones "will be available in select markets from February."
What do you think? Cop or drop?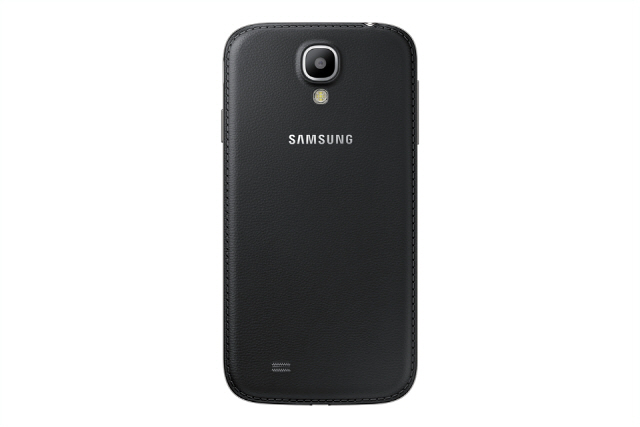 Via: Samsung