Yesterday, we posted up that Verizon approved an update to Android 4.3 for the HTC One, and this morning, it appears that folks are receiving it. Besides updating the device to Android 4.3, the changelog states that there are a few bug fixes thrown in, plus Verizon added in a few bloatware apps. Users can now also add their own music to Video Highlights in the Gallery, so that's good. 
The update is listed at 469MB in size.
Go grab that update, Big Red One owners!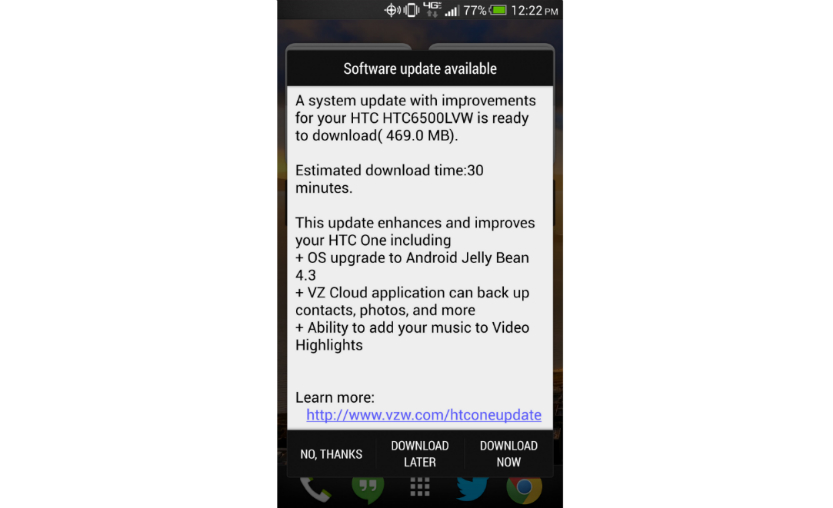 Cheers everyone that sent this in!