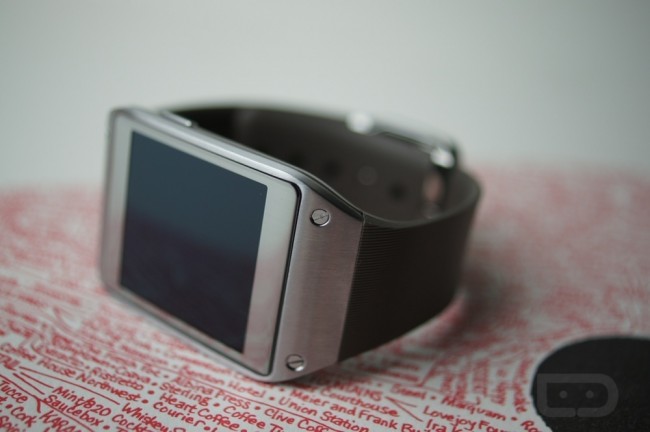 The Galaxy Gear smartwatch, a device hindered by its maker to only work on phones running TouchWiz, is becoming a bit more interesting this week. As reported today by several sources, the watch has sold only about 50,000 units, a number that is remarkably low considering how much marketing effort Samsung put into the device. Regardless of how many people are rocking one, you should know that there is in fact a group of developers working on the device on forums, and there are even some custom ROMs floating around. Who'd have thunk it? 
The ROM featured below in the screenshots is Null, a completely deodexed and rooted custom ROM, which allows the watch to run a tweaked version of stock Android, with a custom launcher (Nova Launcher) and live wallpaper support to boot. Thanks to plenty of hard work, the ROM is also able to allow the Gear to perform full web searching, as well as install third party applications as you would any other device.
It's definitely an interesting development for the smartwatch, but since we assume it is still only compatible with TouchWiz devices, we are still stuck at square one. The issue is, hardly anyone owns this thing. So until you see this watch on a lot more wrists, you can continue to expect a low number of developers offering any of their time to work on it.
If you do happen to own one, go check out Null and bring some much-needed functionality to your smartwatch.
Cheers Rithvik and Will!