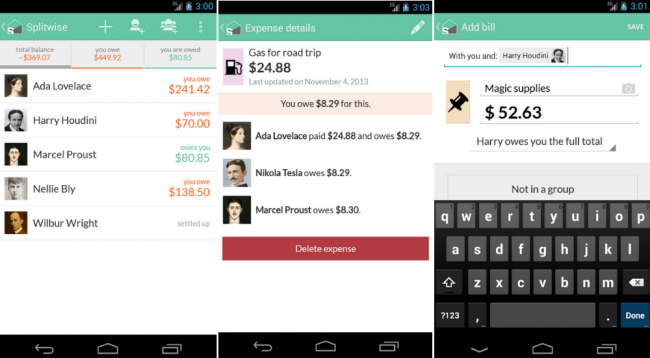 If anyone here has ever had roommates, then you may know what a struggle it is keep track of all of the expenses that comes with living together. There are bills that need to be split, road trips that need to be divided evenly, and so on and so forth. Splitwise is an app that can easily keep track of all of the expenses, plus make sure your friends are staying honest with their IOUs. 
The application recently received a very nice face lift, which went live on Google Play this morning. On top of that, the developers have built in PayPal, so you can all settle your debts with friends directly from the app.
The app is free on Google Play, so go grab it and make sure your roomies do the same.