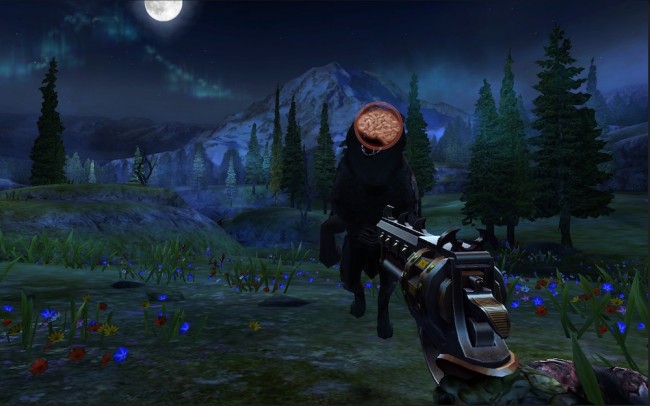 One of the most popular hunting games available for Android, Deer Hunter 2014, was just updated to bring some exciting new hunting adventures. It's Halloween after all, so it's time to go bag yourself a few zombie animals. Included in the update are zombie wolves, zombie deer, and even awesome new weapons to help you reach your limits after a long full moon-lit night. 
What's New:
Halloween:

Animals: Zombie Wolf, Zombie Deer and Zombie Alpha Wolf
Weapons: The Headsman and the Headsman Elite
Halloween Mission
Missions available in every region
Hunters encounter random zombie animals and stampedes
Mission includes standard contract hunts and trophy-like hunts in different regions

Region 5:

New Environments: Tundra and Glacial River
New Animals: Polar Bears, Caribou, Bison, Musk Ox and Tundra Swan
New Weapons: Rifles, Shotguns, Assault Rifle, Pistol
All Region 5 firearms now have 7 upgrade levels
Go grab the new update right off of Google Play right now.