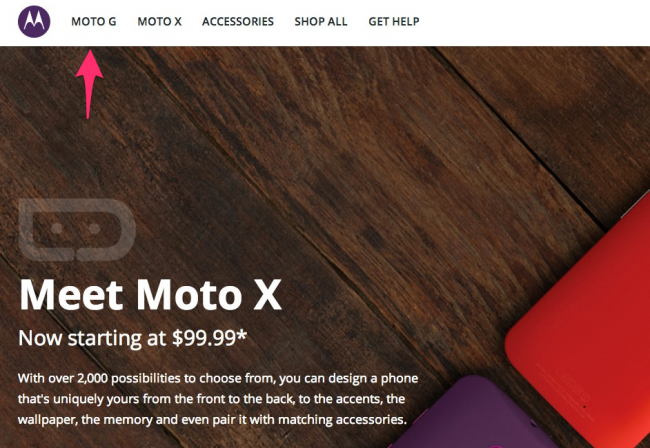 Oh, what's that you accidentally posted to your site, Motorola? It looks like the recently rumored Moto G to me.
We don't know much about the Moto G, only that some think it will be the even-cheaper version of the Moto X. We've also seen it appear in a trademark filing by Motorola. Tough to tell from this appearance what exactly Motorola has in store, especially since the link to it doesn't work.
We'll keep an eye on it. Thoughts?
Update: Annnnnnd, they removed it.
Via: Motorola