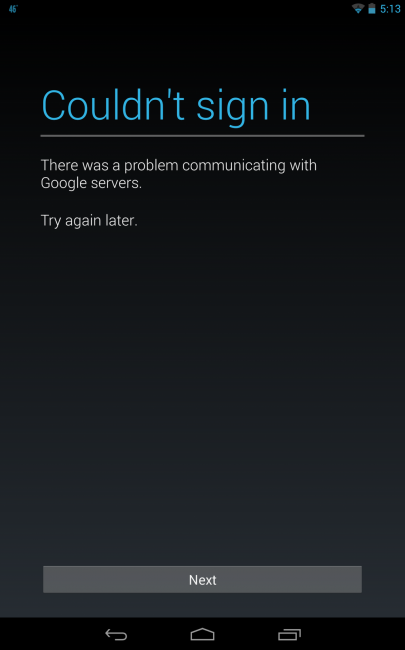 Experiencing "couldn't sign in" issues with your Google accounts and services at the moment? Try to remain calm, it appears as if Google servers are struggling at the moment. We're currently having no issues, but a number of readers have jumped into our inbox and on Twitter to suggest otherwise.
Typically when this happens, Google restores service before long. Hang in there. Let us know when you can sign back in.
Update:  It's now happening to the DL staff as well. Come on, Google!
Update 2: We all good now? Seems fine on our end.
Cheers @leelo124 and everyone else!