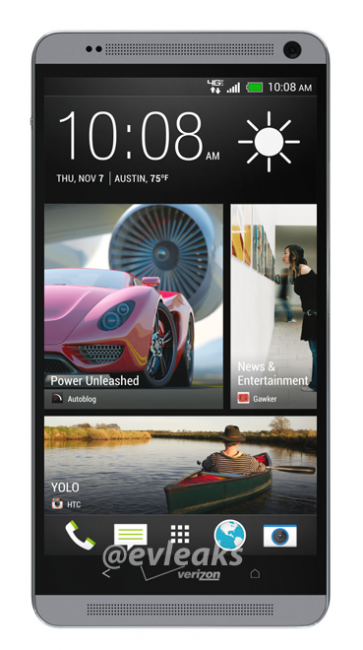 When first announced, it was only apparent that the One Max would hit Sprint and Verizon, but thanks to some newly leaked press renders from @evleaks, it appears that AT&T is also getting in on the fun.
For those not keeping track, this device features a 5.9-inch Full HD 1080p LCD, a Qualcomm Snapdragon 600 processor, 2GB of RAM, an Ultrapixel (4MP) camera, a 3300mAh non-removable battery, NFC, Bluetooth 4.0, and quite a bit more. Those are good specs, but most were surprised that HTC didn't attempt to match Samsung's Galaxy Note 3 specs, which are pretty much future proof. 
No word yet on when exactly you will be able to go into retail stores and pick this device up, but we will be sure to keep you posted. HTC announced that the device should hit the US before the year is out.
Is anyone still considering this phone?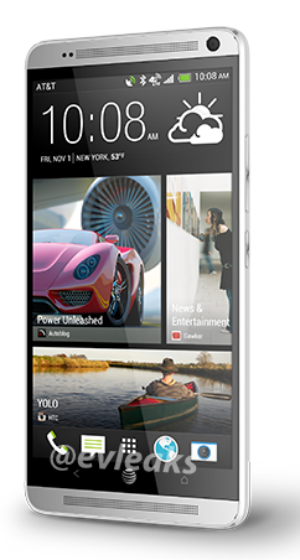 Via: @evleaks [2]