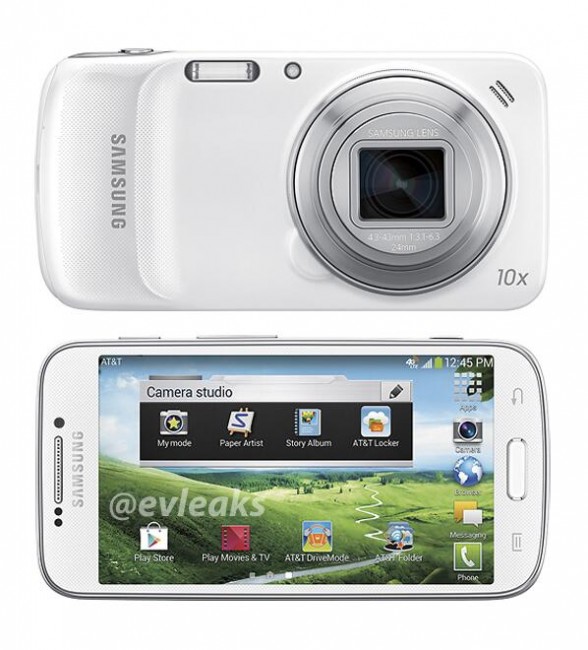 Late last night, a press render of the Galaxy S4 Zoom with AT&T branding hit the web, which means we could be seeing an official announcement from AT&T sometime soon. The S4 Zoom is an interesting device, first unveiled back in June with some mediocre specs for a device that should be a powerhouse. What makes it completely unique is not only its funky design, but its massive 16MP camera complete with 10x optical zoom. It was made with the mobile photographer in mind. 
Beyond just the camera, it features a 4.3″ qHD display, dual-core processor, 1.5GB RAM, 8GB internal storage, 2330mAh battery, and runs Android 4.2. When it comes to specs, it doesn't match up to any of the other top dogs, but then again, look at it.
No idea yet on pricing or availability, but we should see an announcement from AT&T in the near future.
Picking it up? /s
Via: @evleaks