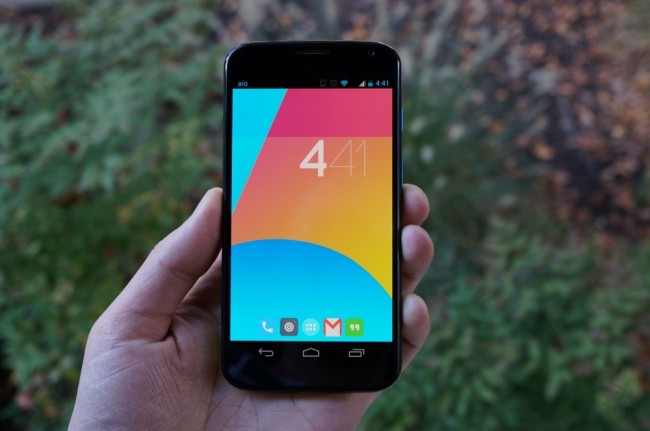 Ever since we saw the massive leak of Android 4.4 "Kit Kat" from last week which showed new UI elements, we have been awaiting the arrival of mock-ups of the icons and wallpaper from themers. This weekend, a couple of wallpapers and icon sets have emerged, helping us all take a step closer to the next version of Android a little ahead of Google's schedule. 
Thanks to ALESSIO94x from XDA, we have an all-in-one kit with included wallpaper and four icons (app drawer, phone, Google, and Google Settings) that should get you up and running in no time.  His wallpaper, at least to me, best resembles the one seen in the leak, since it has a red bar running across the top. You'll find that kit pictured below in the first two screenshots. [Download]
If you want something that's a variation of the wallpaper we saw, then you'll want to take a look at the wallpaper in the screenshot on the far right, which was created by Kuci_06 over at reddit. The wallpaper is similar to what we saw in the leak, but doesn't quite have that solid red bar across the top. I do like the shadowing and vibrant style of it, though. [Download]
And last, I went with an icon pack called Éternel instead of the mock-up icons because they seemed to fit nicely with the wallpaper. We featured Éternel last week in our latest Icons and UCCW post. The clock I'm using is a simple UCCW skin I created. You can grab the .uzip here.
For those new to the icons game, you'll need a 3rd party launcher like Nova or Apex in order to apply custom icons.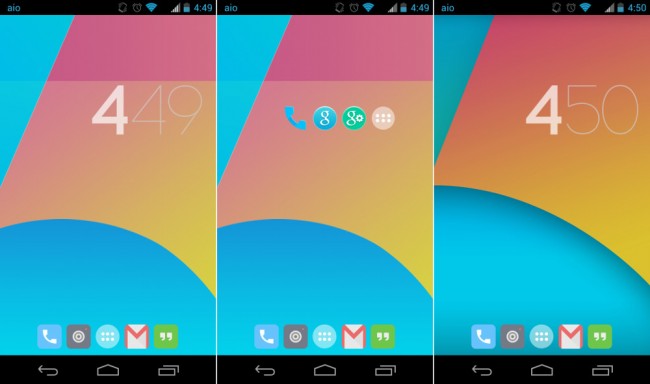 Update:  Here is another version of the Nexus 5 wallpaper. [Download] (Cheers Shane!)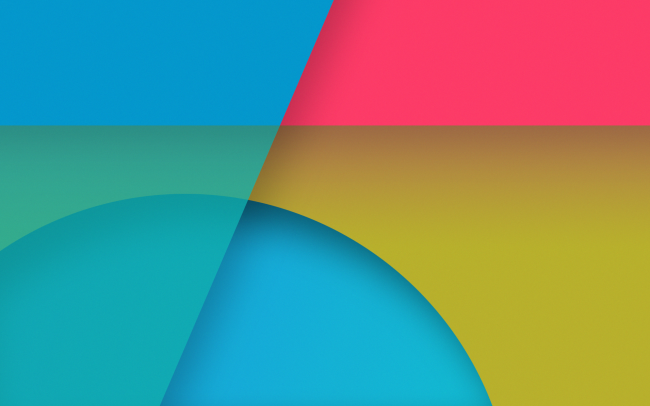 Via:  XDA | reddit | +Dimitri Scripnic