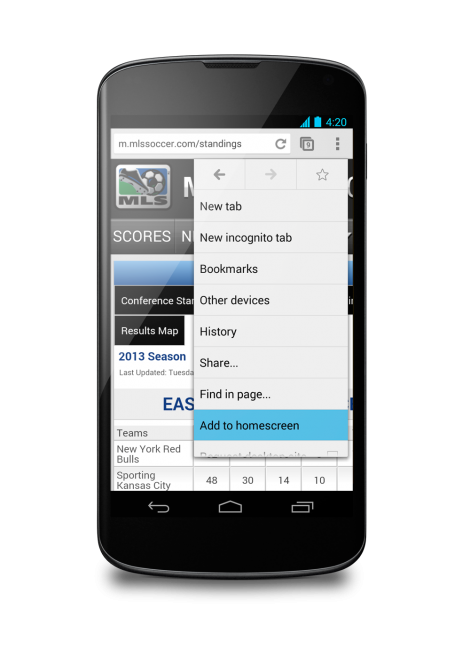 In the newest Chrome Beta (build 31) for Android, Google added a new "Add to homescreen" option that allows you to create shortcuts to your favorite websites that can be displayed on your home screen. If your favorite websites have been coded properly, some will even show up as apps in your app switcher and direct you to more of a web app experience than just the Chrome browser. 
To create a shortcut on your home screen, visit your favorite website (like DL), press the action overflow menu, and look for the "Add to homescreen" option. Once you rename the shortcut to whatever you'd like, you should see the shortcut appear.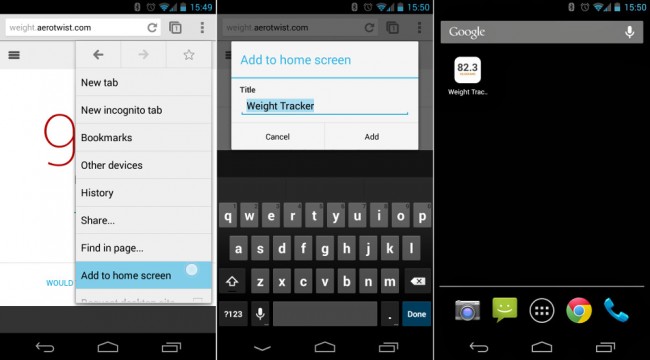 Google is also testing out a new New Tab page with middle-placed search box, which can be viewed below. This new experience has actually been available in chrome:flags for some time, but Google appears ready to make it the new default. They discovered that many people still visit google.com to do searches rather than using the omnibox and hope that by placing a search box front and center in a new tab will help change that.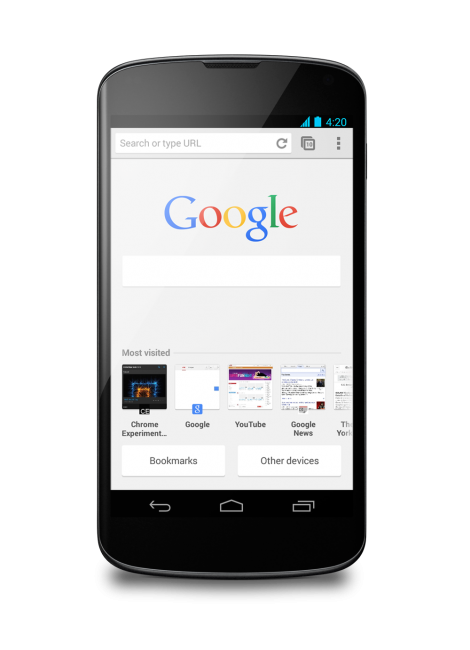 The update is rolling out today, so be sure to check for updates or install directly through the link below.
Via:  Google Chrome Blog | Chromium Blog