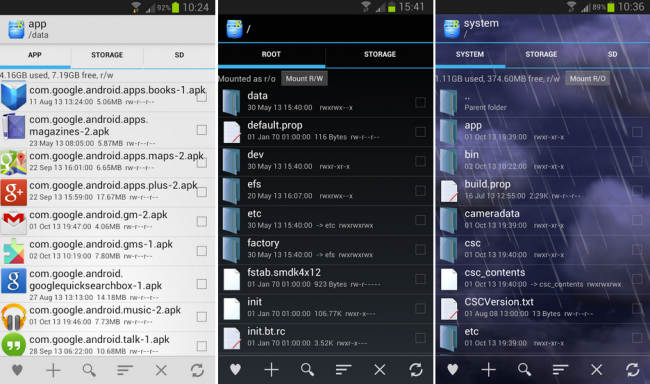 This morning, the publishers of Root Explorer posted an update to the app through Google Play, bringing a few customization options for users. Starting with version 3.1.2, rooted Android 4.0+ device owners can select from three different preset themes, as well as apply third party custom icon packs. With this addition, you can make the app very personal feeling and keep to your device's overall look. This update is clearly for the OCD person inside all of us. 
What's New:
The latest update gives you the ability to customize the app even more. With Version 3.1.2 we have added a Light theme and a unique Home Wallpaper theme.
Along with different folder colors and the ability to fully customize icon sets, you can truly make the look of the app different and give it a personal touch.
If you are still rocking root on your device, then go grab the update via Google Play.
Cheers ReturnOfTheMack!