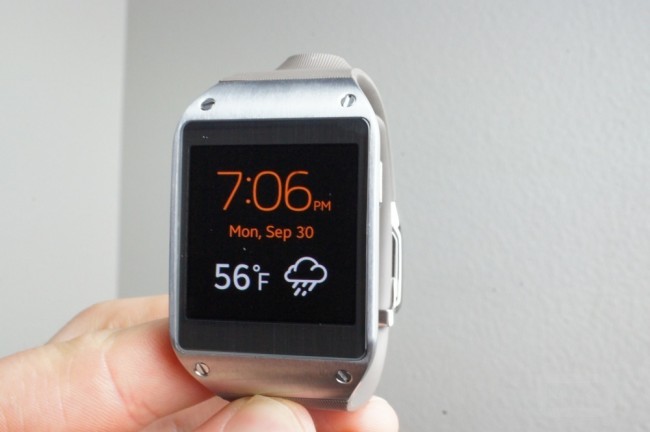 The Galaxy Gear smartwatch from Samsung, along with the Galaxy Note 3 (review here), were the two biggest announcements the company made during September's Unpacked event in Berlin (and New York City). It was already known that Samsung would more than likely be unveiling a smartwatch at the event, but it was very uncertain as to what it would look like or what it would be capable of. Without getting into all of the leaked images and phony rumors, it's safe to say that we weren't expecting anything this good looking. 
The Galaxy Gear sports a 1.63″ Super AMOLED display (320 x 320 resolution), an Exynos CPU clocked at 800MHz, 512MB of RAM, 4GB of onboard storage, two microphones, a speaker, a variety of sensors, a 315mAh battery, and even a 1.9MP camera built into the strap. It's an amazing little machine, one that pairs quite well to the Galaxy Note 3, and soon some other Galaxy devices once they get updated software.
We will be doing a full review this week of the Galaxy Gear, but for now the below hands-on video will have to hold you over. We promise to have the full review up soon, but those impatient types, I can go over a few points right now that will basically sum up what the full review will be.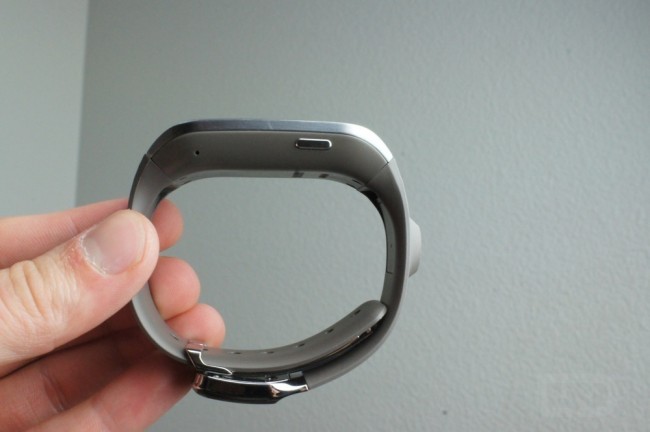 The display is quite lovely, offering up some great colors and viewing angles, although we wish its built-in wake sensor was more sensitive for when we want the device to turn on with a simple wrist lift. As of right now, you have to over exaggerate your wrist-up motion if you expect the display to come on automatically. It's not bad, but you just look goofy when performing the motion.
The battery is okay, lasting about a full day of good usage. While that may sound disappointing, this is exactly what I expected from just a 315mAh battery. I mean really, that's pretty tiny for something with a full color display that you are supposed to utilize dozens of times throughout a day. The camera is okay, but just okay. It's decent for snapping quick pictures of meals or anything not in need of a full-blown camera, but the photos are not worthy of writing home about. It is only a 1.9MP sensor after all.
On the other hand, the Snapchat app works incredibly well in a pinch. Taking calls is a lot of fun on Gear, but please don't do it in public; you will look silly. The speaker is loud and the mic works quite well. So far, I have had a fantastic time using the watch, and get compliments quite often when I take it out on the town.
For more Galaxy Gear action, check out the full gallery and hands-on video below. That should tide you over until our full review later this week. If you have questions or want us to touch on something specific, shoot it down below in the comments section.
Video
Gallery