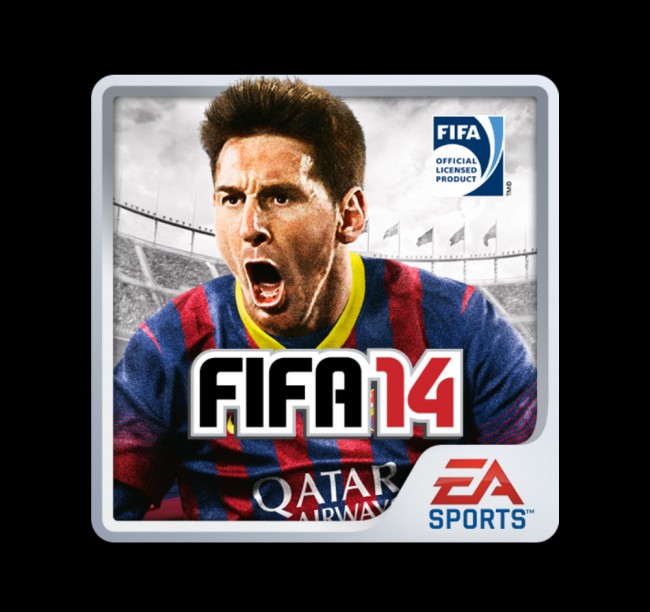 Game giant EA doesn't really have the best reputation around the gaming world as of late. They are hoping though, that a few changes to their mobile strategy can fix that this year with the biggest change being that their sports apps have gone free-to-play. FIFA is the largest soccer game in the world and with the launch of FIFA 14 for mobile, those numbers are certainly about to go even higher. 
FIFA features 33 separate leagues and 600 different licensed teams. The game engine has been retooled with touch controls that allows for better shooting, passing and moving with fingers and thumbs on your screen. The overall game has been optimized so that you can play it on a regular size device or tablet screens and it will still look good. EA's Ultimate Team makes another appearance in this game and basically turns virtual trading cards into a team you can actually play with. Honestly, UT is one of the most addicting game modes in any sports game out there right now, always tearing open new packs of cards trying to get better ones.
Unfortunately, free-to-play means that you won't have the full game experience just from downloading. FIFA's Manager, Tournament and Kick-Off modes can be unlocked with "upgrades" or payments so that you can actually play them. However, if you are looking for the deepest soccer experience on a mobile device, the newest FIFA is always a good place to start.
Play Link