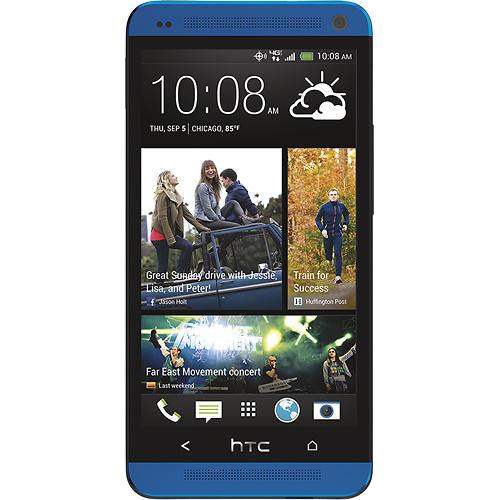 Best Buy is currently hosting a solid deal on the HTC One from Verizon, where you can land either the exclusive blue color or classic silver for just $49.99 on contract. The phone is still new enough that Verizon wants the full $199 for it – other online dealers are asking for as much as $149. The only other deal similar to Best Buy's is through Amazon, where you can grab the One for $49.99, but the blue color is obviously not a choice. 
We have reviewed the HTC One on three separate occasions now in case you'd like to know all there is to know about variants from a variety of carriers. Even though the One is months old at this point, it's still a solid competitor and choice in the smartphone market.
Via:  Best Buy [2]
Cheers Mike, Dustin, Amanda, and Patrick!