Over in the UK, HTC announced two new accessories this morning, perfect for pairing with the One or any other HTC device that is able to sustain a Bluetooth connection. They are called the Mini+ and the Fetch. The Fetch is a compact keyring device, supposedly able to hold a charge for six months. It's purpose is to be always connected to your device via low-power Bluetooth 4.0, making sure you never lose your phone. If you can't find your phone, simply hit the button on Fetch and your phone will start ringing. The same thing will happen if you step too far away from your phone, and Fetch will make sure you don't leave it behind. 
As for the Mini+, it is in the shape of a little cell phone, able to pair with your phone and even your HDTV. You can take and place calls from the little device, view messages, as well as connect it to your Media Link HD streamer, if you own one. It's an interesting little device, set for launch at an unknown price point this winter. The Fetch is listed on a UK retailer for roughly $40, but HTC says the device will be widely available before 2013 is over.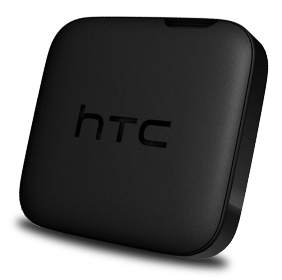 ______________________
Some of our best videos.