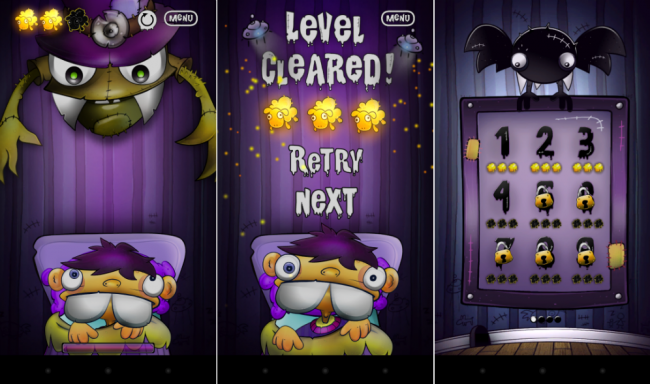 A new game hit Google Play this week, called Billy's Nightmare. Billy's issue is that he likes to stay up late to play video games. Well, all those hours of missed sleep are finally catching back up to him, and once he finally dozes off, that's when the monsters come for him. The game is a simple memory game, but once you start getting into deeper levels with tougher monsters, the game becomes quite challenging. There is a great little soundtrack, along with some stunning animations. Great effort on the developer's part all around. 
There is a free version of the game available to try out, as well as a paid "full" version for $0.99. Go check it out.
Play Links: Free | HD ($0.99)
http://youtu.be/IKNKQb0qHNc
______________________
Some of our best videos.