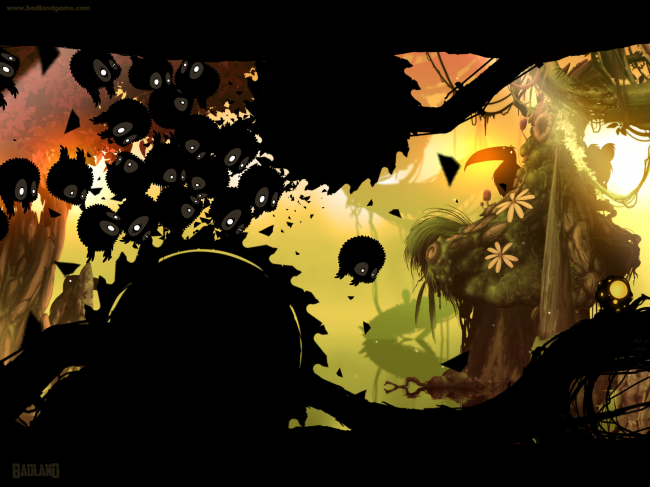 The award-winning atmospheric game BADLAND will hit Android in the near future according to its developers. The game has been a major success on iOS, with large amounts of downloads and nearly all positive ratings. The game is a one-touch platformer of non-stop mystical action. The game does well at creating a dark, yet intriguing atmosphere of a world inhabited by these black blobs of matter that kind of look like evil porcupines. 
Your goal is to get these black blobs as far as you can by using the environment to your advantage. To better help understand the gameplay, please watch the below video.
Anyways, no official date or price has been set quite yet, but once we know, we will relay it to you.
Via: Frogmind Games