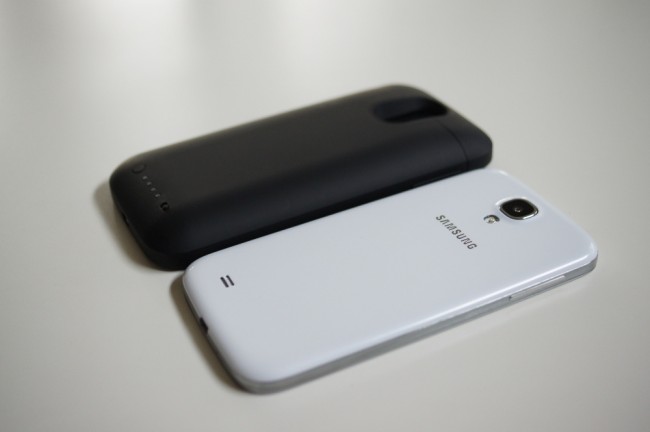 Even as mobile technology advances year after year, there is one area that continues to be nothing other than a pain point – battery life. We've got quad-core processors, X8 Mobile Computing Systems, and 4-PLUS-1 architectures that are all designed to extend the battery life of phones because the actual batteries in them seem to be stuck in 1989. Companies like Mophie are trying to change that in a way. They realize that battery life is essential, but they also understand that many of you use a case to protect your phones. So they've created the Juice Pack which is a combination case/battery extender. 
The Juice Pack has been extremely popular with phones like the iPhone, but more recently, Mophie has introduced options for the Galaxy S3 and HTC One. They'll soon release a Galaxy S4 model as well, which we have in house and have decided to giveaway. So yes, you could be one of the first on the planet to carry a Mophie Juice Pack for the GS4. Cool, right?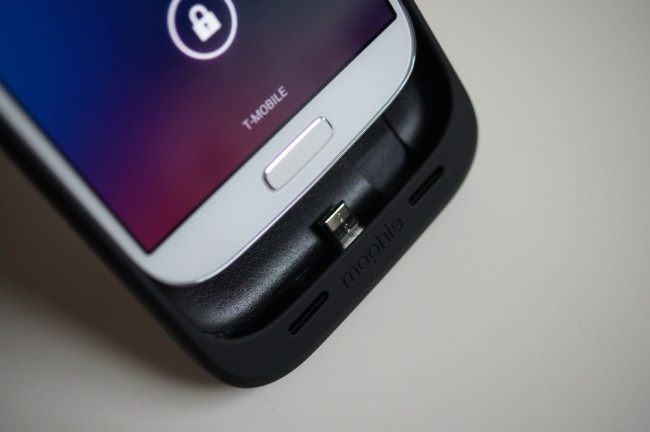 The Juice Pack for the Galaxy S4 is capable of providing you with 80% extra battery life along with the added protection that you get from a case. You simply plug-in your device to the bottom section of the Mophie, lock in the top, flip the switch on the back to "green" and watch your phone charge. You don't need a cord or a power source since the Mophie is essentially a 2300mAh battery pack. Obviously, you need to charge it before using it on your phone, but the point here is that you can charge your phone on the go without a cord.
There is an LED indicator on the back to tell you when you need to recharge your Juice Pack and a microUSB port on the bottom to let you sync and charge both your phone and the Juice Pack simultaneously. The JP weighs 3.20oz and will most definitely add some thickness to your Galaxy S4. I guess that's the price you pay to have battery re-charging capabilities on the fly.
Again, the Galaxy S4 Juice Pack isn't available just yet, so we don't have exact pricing. The Galaxy S3 model currently runs $99.95 – we'd imagine that the GS4 model will drop in at a similar price.
Find out more that Mophie has to offer at their new website. Then jump below for contest details!
Gallery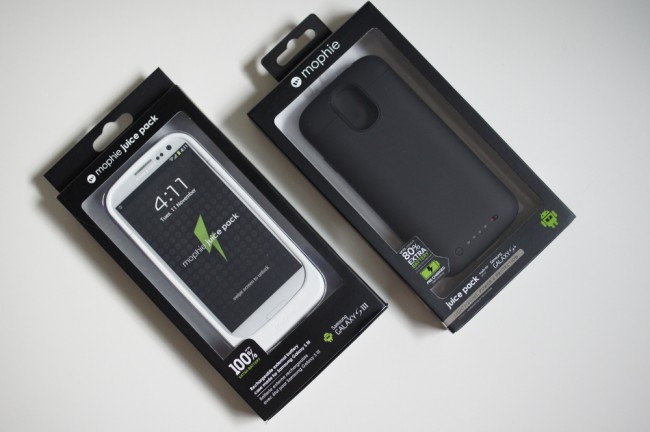 Contest
Prize:  1 (one) Mophie Juice Pack Galaxy S4; 1 (one) Mophie Juice Pack Galaxy S3
How to enter:
Winners:
Tomorrow morning at 11AM Pacific, we'll randomly choose our two winners.