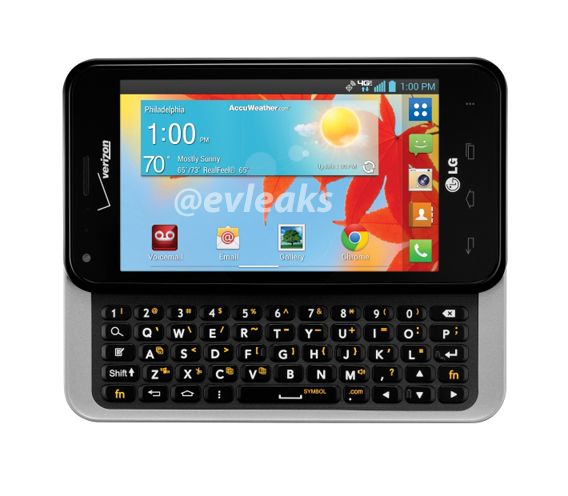 There might not be a more hardcore group of Android users than the group that wait for a phone with a physical keyboard before they upgrade. Since it seems like the DROID line has moved away from the keyboard, the future looked grim for QWERTY sliders on Verizon, but the ever reliable @evleaks tells us today to keep the hope. The LG Enact will be here before too long. 
The phone looks squarely aimed at the midrange market with a 4″ WVGA screen as well as a 5MP camera on the rear. It will run on Verizon's 4G LTE however, and come with LG's skinned version of Android, even though most of us around here are not fans. @evleaks says we can expect the phone in the coming days, but our sources tell us late September might be a better date. Either way, it won't be too long.
Anyone considering this because of its physical keyboard?
Via: @evleaks