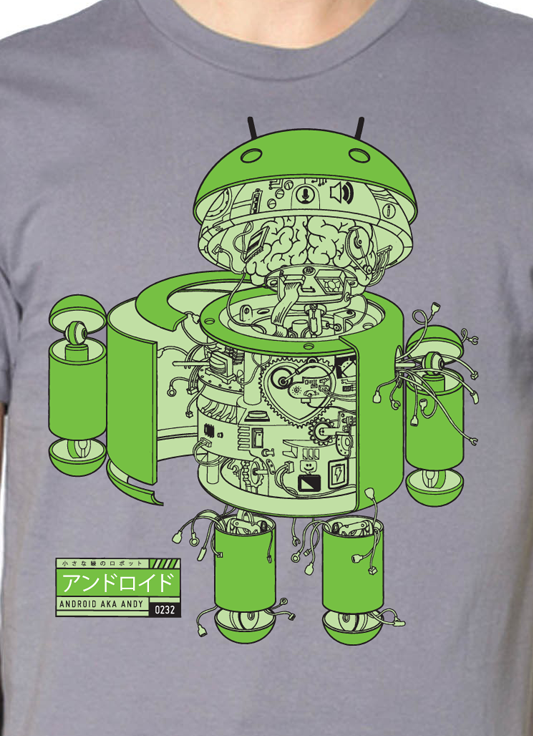 If you have been in the Android game for any sort of extended period, you'll probably remember a t-shirt called "Exploded Andy" that we even ran a special edition DL version of. The t-shirt presented a breakdown of the Bugdroid robot with all of its insides exposed to show its inner-workings. I'd say that it's probably one of the (if not the) most popular of all Android shirts to date, so it makes perfect sense that its creators have created a sequel.
So today we bring to you "Andy Inside." The shirt, as you can tell from the picture, again shows the insides of Bugdroid (or "re-opened the source") but with some added detail. Brain, mechanical heart, emoji, microphone icon, and speaker are all on display.
The shirt runs $17 and is on a slate American Apparel cotton t-shirt.
Buy.