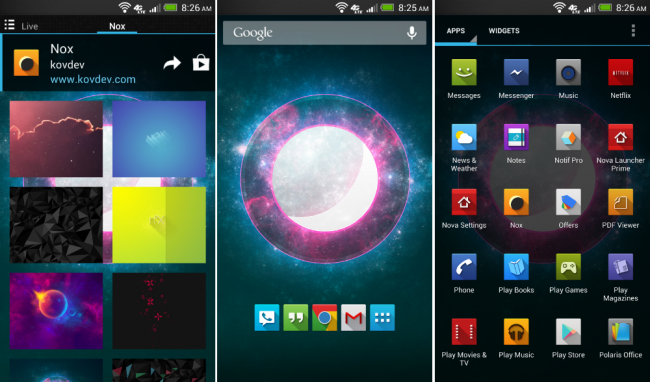 Icon packs, when coupled with third party launchers, are a quick and painless way of giving your device a new look and feel. Our good friend Dave Kover, aka kovdev, released yet another icon pack that we feel could be one of his best yet. His previous works, which we have featured before are Tersus, Lustre and also Stark. The newest pack is called Nox and it brings a very interesting vibe to anyone's homescreen. 
Each icon features a shadow which is casted from each individual app's icon itself. The colors are bright, crisp, but the subtle shadings bring an almost 3D-like effect which I haven't seen any other icon pack do properly. As everyone knows, we are also suckers for wallpapers and Nox has a good handful of walls.
The pack is $1.99 on Google Play, so go check it out if you have been looking for a change
Play Link ($1.99)
______________________
Some of our best videos.