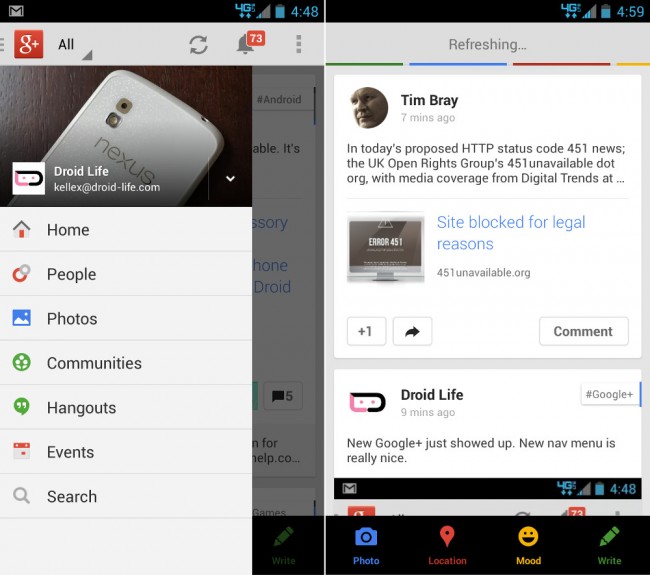 The sizable version 4.1 update for Google+ on Android that was teased earlier in the week is now rolling out to the masses. To recap, this update makes profile switching much easier, introduces Google Drive photo management, pull-to-refresh in the stream and notifications, improves location settings, and officially swaps out Messenger with Hangouts. It's a good one, trust me.
On a Chromecast front, the Chromecast app was updated to fix discovery problems that many devices were struggling with. Hopefully, this means that the OG DROID RAZR phones are not capable of casting fun. 
Here is the Google+ changelog:
View, edit, and share photos stored in Google Drive
Pull to refresh content in the stream and notifications
Locations improvements: Share your city-level location, control who is displayed on the map
Easier switching between different accounts and pages
Google Apps for Business support: restrict posts to the domain, domain icons to identify members
Hangouts app replaces Messenger for messaging and video calls. Visit Google Takeout to download your Messenger data.
And the Chromecast changelog:
Fixed Chromecast discovery problems with some Android devices.
Play Links:  Google+ | Chromecast