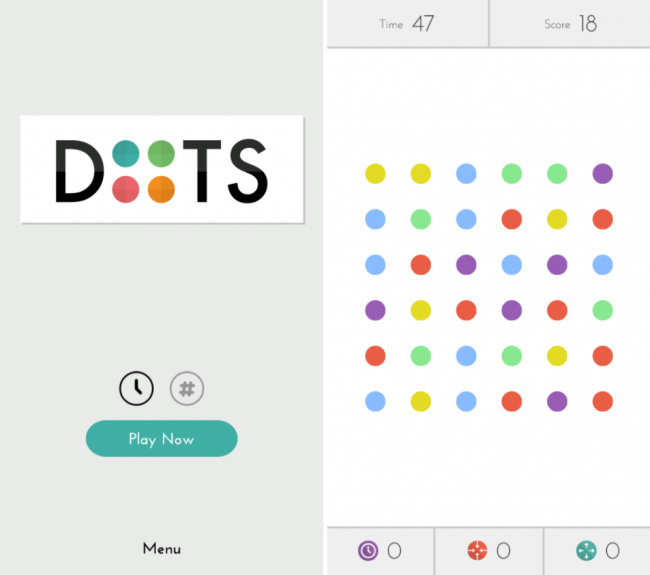 While iOS users are probably already over it (since they have had this title for quite some time), Dots finally launched on Android this week. The game is pretty self explanatory, as there are lines of multi-colored dots, with your job being to connect them. You get bonus points if you make a square out of the connecting dots, then all of the same-colored dots are blown away. 
What draws people to such a simple game isn't the gameplay, but I think the overall vibe while you play it. With each dot you select, you hear a beep. As you connect more, the beep ascends to a higher key and that continues until the completion of your line. The app is smooth and well polished, so it's easy to tell this was no half-baked effort on the developer's part. This is a solid, albeit simple game. It features global leaderboards, as well as integration with your favorite social networks for easy sharing of high scores.
Check it out for free on Google Play.