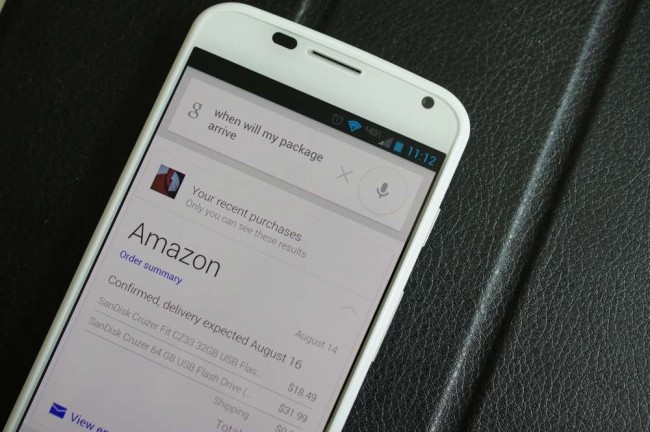 Google wants you to fully embrace your voice when it comes to performing searches. In a new service that will begin rolling out of the "next several days," Google is giving you the power to simply ask Google Search for flight info on an upcoming flight, see reservation info for hotels or dinner plans, track purchases made online, see what your plans are for tomorrow, and even get photos from recent trips or other specific time periods. 
Most of this info has been in Google Now for some time, but now that Google is incorporating it into Google Search, you can essentially have it anywhere at any time.
Here are some examples of searches:
Flights: Ask Google "Is my flight on time?" to get info on your upcoming flights and live status on your current flights.
Reservations: Ask for "my reservations" to see your dining plans or "my hotel" to get your hotel name and address. With one tap, you can get driving or public transit directions straight there, saving you lots of steps.
Purchases: Ask for "my purchases," and you'll get the status of your current orders, so you know whether your mom's birthday present will arrive on time.
Plans: Ask Google "What are my plans for tomorrow?" to see a summary of upcoming flights, hotels, restaurant reservations and events—very useful when you're traveling.
Photos: Say "Show me my photos from Thailand" to see the photos you uploaded to Google+. You can also ask for "my photos of sunsets" if you want to show off the shots you've taken over the year; Google will try to automatically recognize the type of photo you're asking for.
Again, this new update will rollout over the coming days for phones, tablets, and desktops. More info on the types of searches that can be performed can be found here.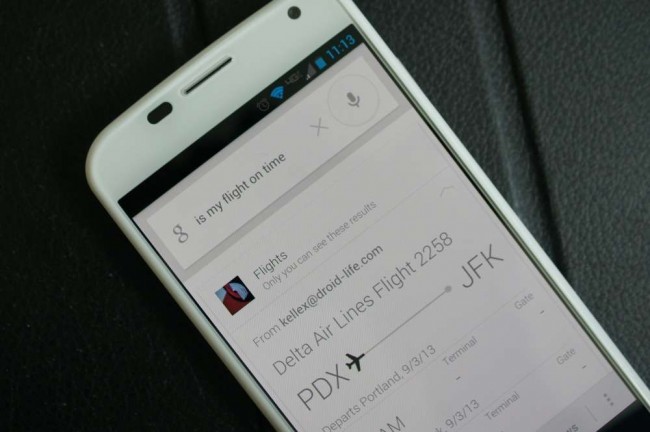 Via:  Google Blog