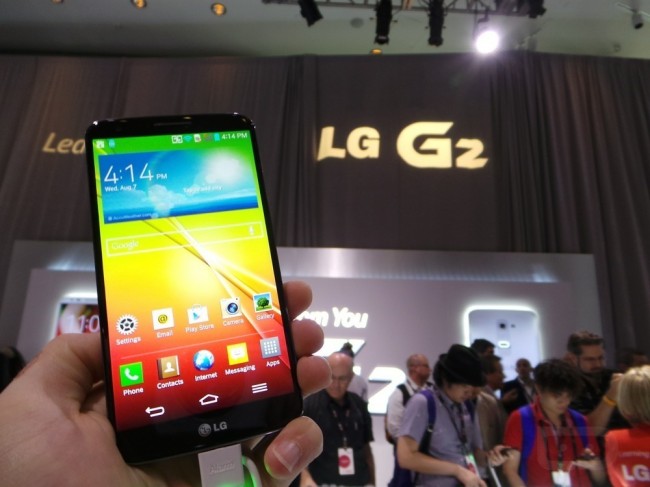 Today, we met LG's newest flagship device, the G2. It is an incredibly power-stacked device, featuring a 5.2″ 1080p display, a 2.3GHz Snapdragon 800 processor with 2GB of RAM, a 13MP camera capable of taking some great shots and a newly modified version of LG's user experience. It's a really sleek device, complete with an entirely new button configuration, which people might have troubles getting used to.
There are some other devices that were recently announced, such as the Moto X and the new lineup of DROIDs, plus you also have the Galaxy Note 3 on the horizon. The G2 will have to compete with all of these, especially with two of them likely going to each major U.S. carrier as well.
From what you have seen and heard so far, how do you feel about the G2? Thinking about possibly picking one up? Let us know.

Loading ...