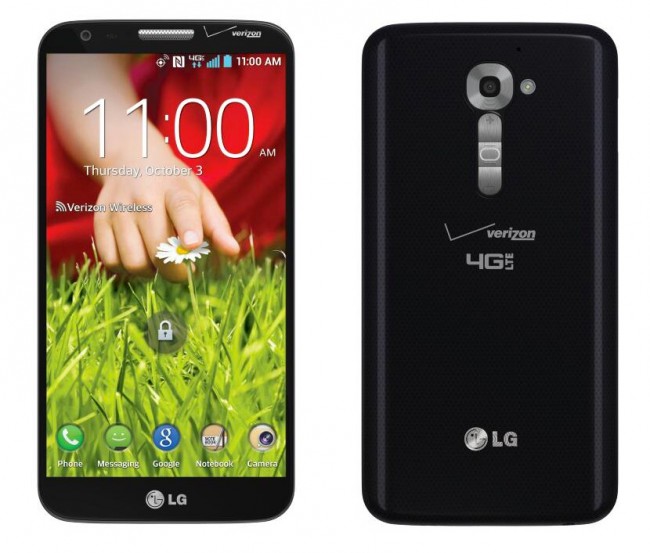 This afternoon, Verizon confirmed their plans to carry the freshly announced LG G2. LG mentioned during a press event today, that they would push their new flagship out to the four major U.S. carriers, but we were still waiting for Big Red to officially acknowledge that they were a part of those plans. Thanks to Twitter, they have gone ahead and stated their intentions, while also showing a press image of their specific variant of the phone. As you can tell, LG did not have the same kind of pull as Motorola did with the Moto X when it came to branding. We've got two LG logos and three Verizon-related marks. Woof.
All they would announce for today is that the device is "coming soon."
If you were looking for an AT&T confirmation as well, you can stop by this page and sign-up to be notified of availability.
Via:  @VZWnews
Cheers @volman1980!