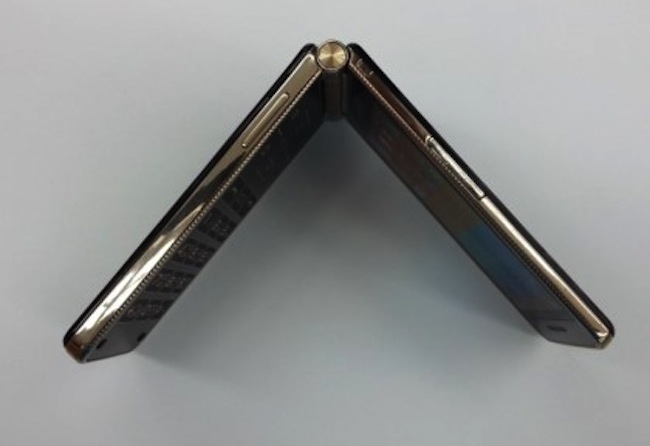 Back in mid-July, a rumor out of Asia was getting tossed around that Samsung was working on a flip phone. But wait, who the heck cares about a flippin' flip phone? Well, the supposed Galaxy Folder isn't a normal flip phone. The Folder runs Android 4.2.2, sports two 3.7″ AMOLED touch-screen displays with resolutions of 800×480 (one front and back), a Snapdragon 400 dual-core processor, 2GB of RAM, 4G LTE connectivity and a battery of 1,820mAh battery.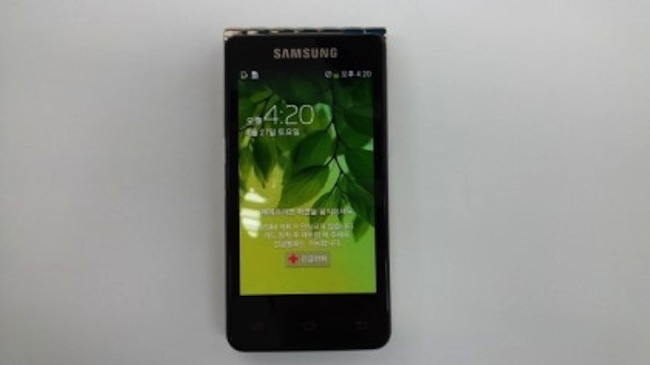 According to the most recent speculations, the Folder is said to never get past Korean borders in terms of global availability. And you know what, that kind of sucks. I could see plenty of people jumping back on the flip phone wagon if something like this hit our shores. I mean, it looks kind of looks badass, am I right?
What's more funny is that I can already see people making spec comparison charts for the Galaxy Folder to the Moto X.
Via: Engadget | Cool Smartphone