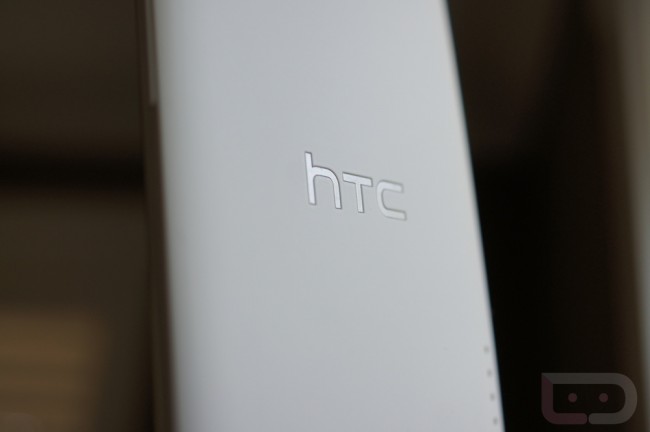 We might be getting closer to the unveiling of HTC's One Max than we previously suspected. Rumors suggested that HTC would be announcing their mega-sized device sometime before Samsung had time to show off its upcoming Galaxy Note 3. With a date now set for a new Unpacked event on September 4, HTC looks to be speeding up the process for teasing this device. 
HTC is utilizing the free web to post apparent "teasers" for the One Max. In their latest Vine post, some guy is waiting for a helicopter arrival and then he gets a big low five from the guy who gets out. There are two shots where a phone is clearly visible, but it's impossible to tell if its the actual Max or just the regular One. We are leaning towards it being for the One Max given the tag of, "Big Things Ahead." Either way, HTC is looking to build some excitement surrounding the device.
We got some eyes-on time with the One Max earlier today, and a few of you did show some interest in the phone. It has amazing specs – a Snapdragon 800, rumored 5.9″ 1080p display, 2GB of RAM (or more), UltraPixel, BoomSound and the list goes on. Below we have embedded the Vine.
I would like to go on the record and just state that we might be in for one of the more epic marketing battles we have ever seen for two Android devices. With HTC going after Samsung's own Note lineup of devices, I would bet that Samsung will likely employ their massive marketing budget to somehow show what the Note 3 would offer over the One Max. The point is, the One Max is said to just be a bigger version of the One. The Note 3 on the other hand isn't just a big phone, but will probably come with a stylus and a gang of other features that are crafted just for the Note 3's size. We will have to wait a bit to see if HTC plans on doing any proprietary software of sorts to accommodate the One Max's large display.
Update: HTC has posted the full 16 second video on their YouTube with much better quality. It's a safe bet that it is Robert Downey Jr. in the video, the same man/myth/legend that reportedly worked out a $12 million deal with HTC.
http://youtu.be/nVm0DC4A47w
Via: HTC
Cheers Scott!