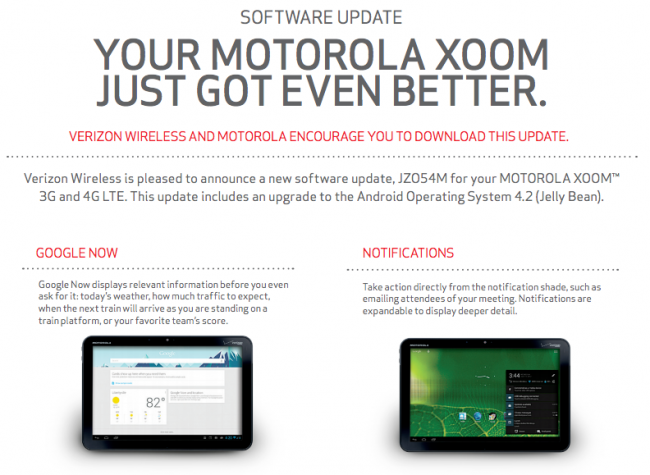 In a shocking development, Verizon approved an update to all remaining XOOM 4G LTE tablets top build number JZO45M. The update, which is based off of Android 4.2 (not 4.1 as we previously assumed), will bring all of Jelly Bean's great features such as Google Now, expandable notifications, multiple user accounts, and an enhanced keyboard. Oh, and don't forget about Project Butter. 
You can more than likely expect to see this update roll out to XOOM owners sometime over the weekend or next week.
Update: Looks like Verizon screwed up and instead of putting the correct version of Android – 4.1.2 – they put 4.2 instead. This update is in fact, Android 4.1.2. Thanks to all those that commented down below.
Via: Verizon