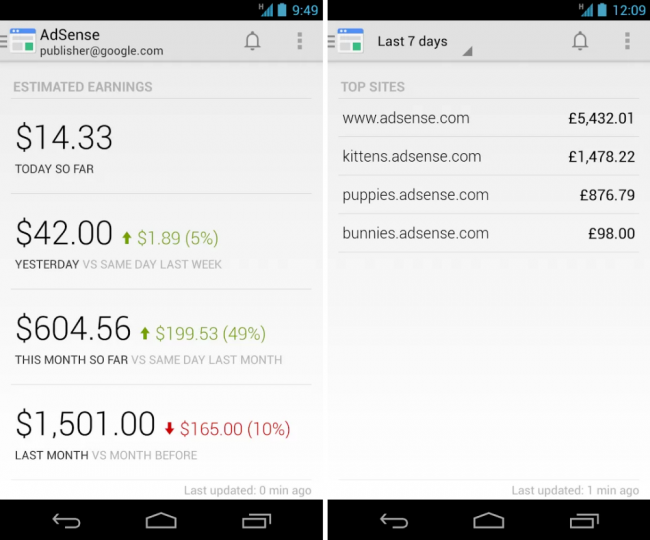 Google published an official AdSense application onto Google Play today, allowing site owners to take control of their accounts right from their Android device. With AdSense, site owners can manage Google ads that appear on sites, ad revenue and also see information on advertisement performance. For now, the app is limited in functionality, but it does allow users to see important info regarding their sites, so it's about time we are finally seeing this come to Android. 
The Google AdSense app provides an easy way to access key data from your AdSense account. Access reporting features anywhere, directly from your mobile phone. The first version of the app gives you access to: the key earnings information, top custom and URL channels, ad units and sites reports, payment alerts.
If you own a website or plan on doing so, you will want to pick this up and tie it directly into your Google account.
Play Link