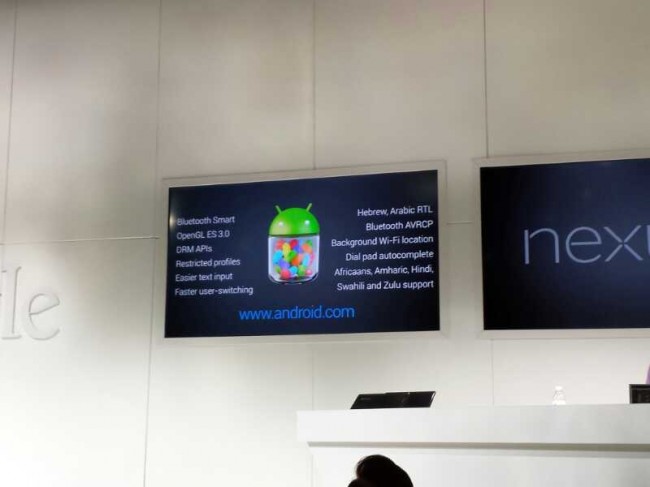 It has begun. Android 4.3 is "landing in AOSP" according to JBQ. 
Here are the details:
Google Airlines welcomes you on the ground in Android International Open Source Airport Project. The local time is exactly 4:30 pm. We will be taxiing for a few minutes to our gate JSS15J while ground support guides us to the public git server.

 We hope that you had a pleasant flight and we welcome you to Jelly Bean, or that you have a conflict-free rebase while connecting to your final version.

Even if you've visited Jelly Bean before, you will notice that our graphics public transportation is now smoother and more energy-efficient. The city is also safer for everyone, with an entire block dedicated to children. Location Hill was renovated, and the repaving of Bluetooth Avenue continued all the way to BTLE Street and AVRCP 1.3 Park. Our filesystem garbage collection service can now handle active households that generate a lot of trash.

On behalf of all of Google Airlines and of our Android ground crew, captain Conley and cabin chief JBQ wish you a pleasant experience with Android 4.3 and we hope to see you again soon.
Via:  Android Building