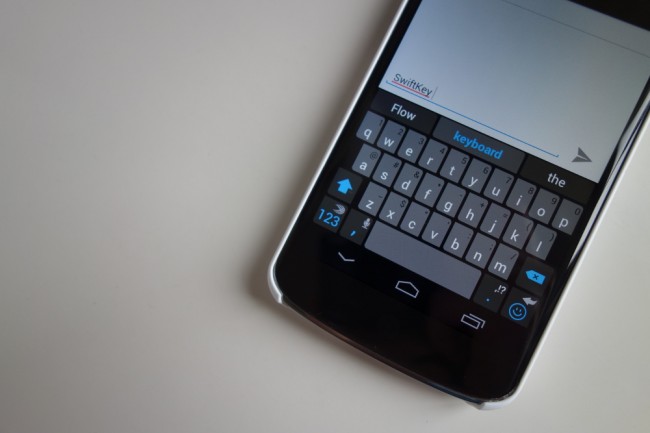 The third-party keyboard replacement, SwiftKey, has some of the best prediction software that can be found on an Android device. However, if you have it installed across multiple devices, the information stored to power those predictions doesn't travel with you. The SwiftKey team is fixing this problem in the latest beta update by introducing SwiftKey Cloud. 
Available today, you can backup and restore your suggestions into the new cloud system, so incase your device gets lost or stolen your predictions won't be lost as well. This allows for people with multiple devices to have the same level of prediction on each device. Also being introduced in this update is trending predictions, where SwiftKey now scans Twitter and other social networks for keywords that are being used during that time and will tailor predictions if your typing calls for it. Personalizing through Facebook, Gmail and Twitter can now all be done with one click, vastly simplifying the process from where it was before.
This update will be rolled out to all users as a free update after being tested as a beta. The download links for the beta are below.
Download Links:  Swiftkey for phones | Swiftkey for tablets
Still using SwiftKey or have you moved on to other keyboards?
Via: SwiftKey