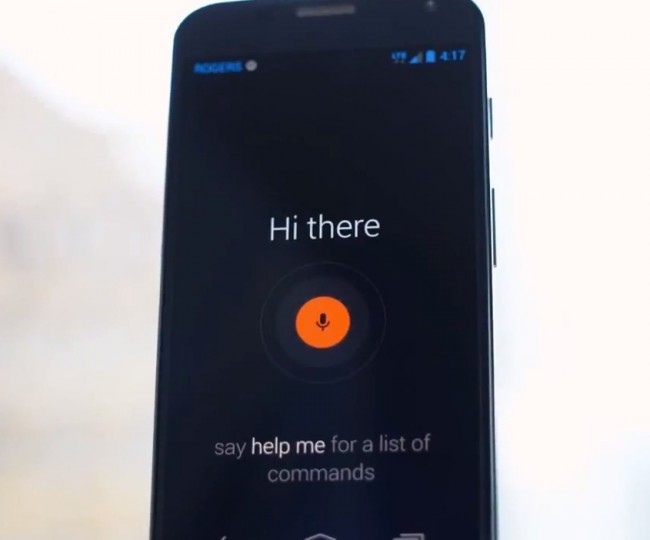 This morning, a promo video from Rogers Wireless (a Canadian wireless company) leaked for the upcoming Motorola Moto X, giving us confirmation on some of the new features that will accompany the phone at launch. We're talking hands-free searches, notifications showing up as information on screen rather than through a notification light, gestures to launch your camera, and more. 
First of all, we get some incredibly clean looks at the device throughout. You can see that it most certainly looks a heck of a lot like a previous Nexus or Google-inspired phones. In fact, when we posted pictures of it on Friday, many of our readers were quick to point out that it almost looks like a Galaxy Nexus. In this clip, your thoughts about that won't change, especially with the minimal branding and on-screen navigation buttons.
In terms of features, the rumors of the device being able to work hands-free, simply by talking to it, are true. The video shows a woman saying, "OK, Google Now" with the phone fully asleep, yet it wakes and then performs a search. The clip also highlights other Google Now features, like setting an alarm or getting directions, but it may do more than just Google Now searches. As you can see in the image above, there is a list of commands that can be brought up by saying, "Help me."
The second feature highlight has to do with notifications that will show up on your display in quick flashes, almost like a Daydream. Instead of seeing a blinking notification light that tells you very little, they claim, the screen will flash with the time and show notifications along with it.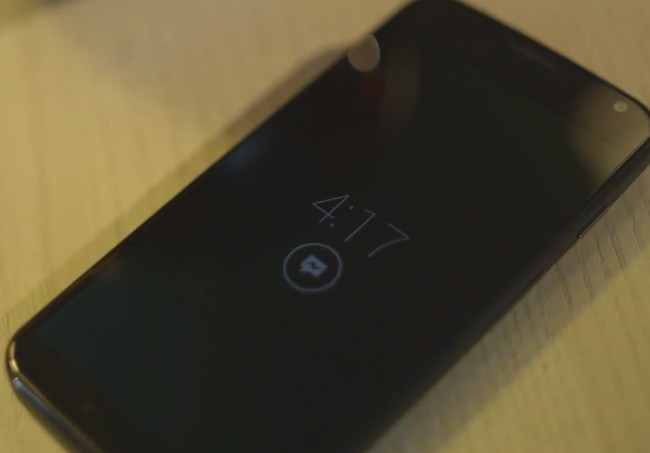 The last feature involves the camera. Motorola built in a motion gesture that can launch the camera by twisting your wrist twice, meaning you don't have to search out a camera icon or a lock screen button in order to snap a picture. Once in the camera, you can press the screen at any location to take a picture or even hold down to take several picture. On most cameras, touching the screen focuses on an area, but Motorola seems to have decided that's not needed? Kind of odd, and I'm hoping there is a change for that in settings.
And that's most of what you'll see below. Oh, and ignore the mention of it being a Rogers exclusive, that's only for Canada (unless you are Canadian and not a Rogers customer). We are fully expecting this phone to launch on all major U.S. carriers.
Via:  +Дима Прокопенко
Cheers Mike, Joel, master94, Israel, Ryan, and Roderick!