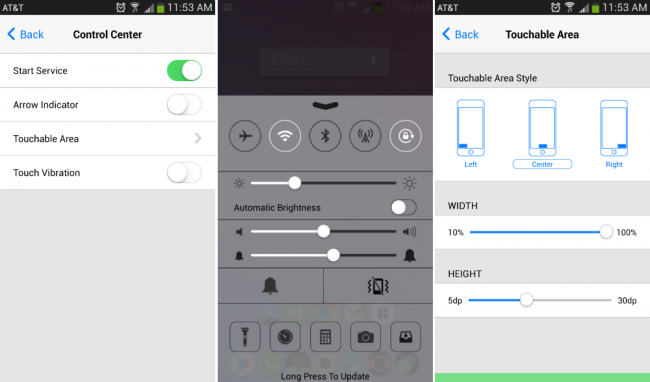 We don't want to get into the argument of which OS is better, which one looks cooler or anything like that. People like what they like. And you know what, we like the look of iOS7's Control Center. While the basic idea of having system toggles and controls have been a part of Android for some time, the way Apple implemented it looks pretty nice. An Android developer decided to bring Control Center to Android and it works wonderfully. 
With the app installed, which doesn't even need root, users can control their WiFi, Bluetooth, Airplane Mode, display brightness and even set shortcuts to applications on the device. It's a neat little tool that definitely ups the productivity of any device.
It's free on Google Play, but one of the shortcuts is unchangeable and stuck on a "Game Center" ad network. Kind of lame, but developers also have bills to pay. We're hoping a paid version is released that allows for its removal. Go check it out.
Play Link
Via: BGR