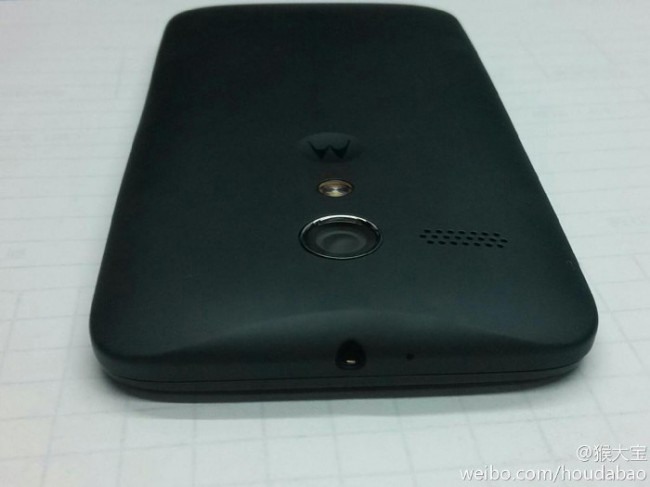 Well, there is another photo of the Moto X. It looks a lot like all of the other photos of the Moto X that we have seen over the last couple weeks, meaning it doesn't reveal anything else about this somewhat-mysterious-but-not-that-mysterious device coming out of Motorola. Actually, I take that back – Tim noticed almost immediately that the phone has a headphone jack placed directly in the center of the top, which for those of us who love bottom headphone jacks, is a huge disappointment.
Other than that, there is the speaker grill, rumored 10MP camera lens, centered flash just below it, Motorola indention-logo-combo, and a super ergonomically sexy curved backside. Ahhh, yeah.
To read our most recent recap of all Moto X happenings, hit up this post.
Via:  Weibo | Blog of Mobile