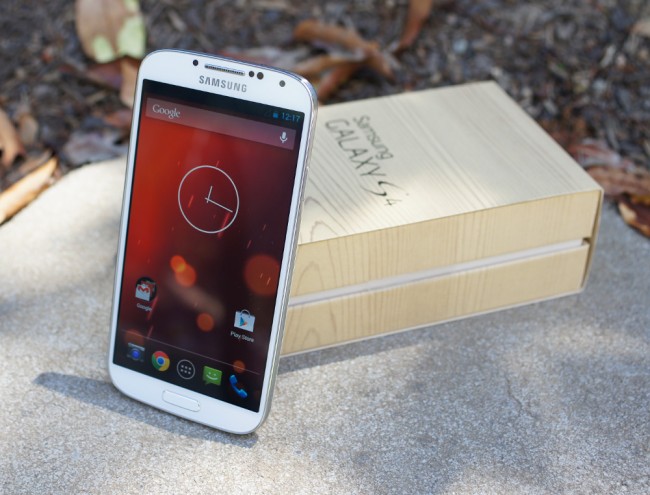 Over the weekend, we took our first look at the HTC One Google Play Edition, promising that we'd do something similar with the Samsung Galaxy S4 GPE once we had it. Well, the time has come, and the device is in house. As is typical when we receive most devices, we thought we'd do a quick unboxing and then get right down to the comparisons between the Google Play Edition and the regular TouchWiz'd Galaxy S4. 
In the video below, you'll see that the phone really is nothing more than a normal Galaxy S4 that's running stock Android 4.2.2. The hardware specs are all identical, but all of the Samsung enhancements are gone, including the fancy Airview apps, camera modes, and gestures. It almost feels like you are being a bit cheated after forking out $650. But then again, isn't this what we've been asking for – a flagship device that runs stock Android and receives timely updates?
We'll spend more time with the device over the coming weeks and will hopefully have some answers to that question. In the mean time, enjoy.
Unboxing and Overview
Gallery