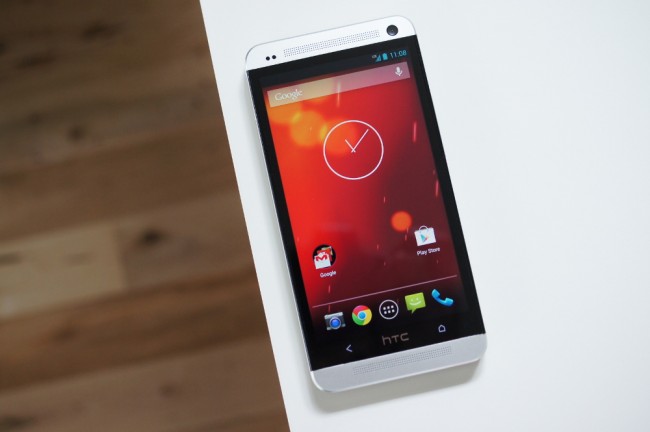 We now have our first of the two Google Play Edition devices in house, so to give you all a quick overview, we thought a standard unboxing, hands-on, and initial impressions would be fitting. This is the HTC One Google Play Edition, which is now available for pre-order through Google Play for $599, with an expected ship date of July 9 (this Tuesday). We'll take a look at the Galaxy S4 GPE as we have it, but for now, it's all about the HTC One. 
So what are we looking at? Well, it really is just an unlocked HTC One that runs stock Android 4.2.2 instead of Android with Sense 5 on top. That really is the most basic way to describe it. The hardware is identical. It still has the UltraPixel camera, 4.7″ FHD display, 2GB RAM, 32GB storage, Snapdragon 600 processor, and BoomSound front speakers. The only difference, again, is in the software.
For those not familiar with Google Play Edition devices, think of them as "Nexus like" phones in that they run 100% stock Android and should receive updates in a timely manner. They aren't called "Nexus" because there is some manufacturer input here, but they are about as close as it gets. For years, Android enthusiasts have asked for the top-of-the-line hardware without the custom manufacturer skins and now we have two options.
Jump below to check out our thoughts in a video overview. More to come.
Gallery
Video