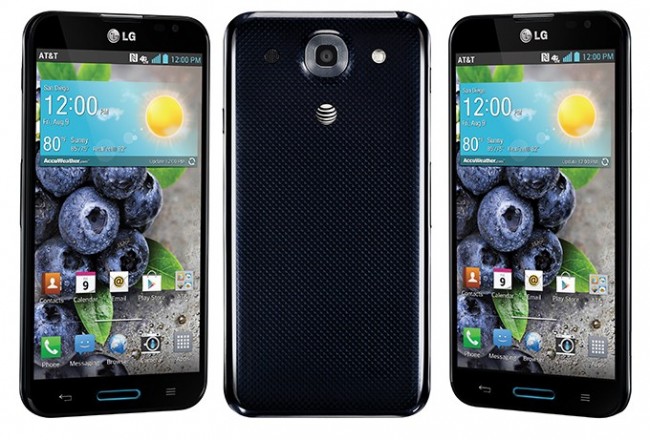 AT&T's version of the LG Optimus G Pro is receiving its "Value Pack" update today, bringing it up to speed with the international variant of the phone. The update includes innovative features like Smart Video (pauses and resumes as you look away or back), Dual Camera (snap photos with both cameras simultaneously), custom LED colors for the home button LED, and more.
The update is available to all AT&T customers who own the device. To grab the update head into Settings>Genera>About phone>Software update>Update Now. 
Details of the Value Pack:
New Tools: 

Smart Video intelligently recognizes the position of a user's eyes, automatically pausing the video when the user looks away and then restarting it once they resume active viewing. 
Dual Camera, an extension of the Dual Recording feature, lets users simultaneously capture photos of the subject and the shooter using both the front and back cameras for a picture-in-picture composition, so both sides of an experience are snapped and saved. 
Pause & Resume Recording allows user to pause video in record mode and then restart the recording to create one continuous video file. 

Enhanced Quick Remote Function: 

Magic Remote Pad is designed to work with LG Smart TVs released in 2012 and after, allowing for smoother, more intuitive navigation. 
Text Keypad transforms LG Optimus G Pro into a convenient input device for LG Smart TVs.

New and improved communication and notification functions:

The HomeButton LED now also gives users the ability to customize alerts as well as the LED color of notifications from their favorite contacts. 
Additionally, users can now select from 800 color emoticons when texting or emailing.
Check out the video below to see the new features in action:
http://www.youtube.com/watch?v=BrJ9HKhfSgU