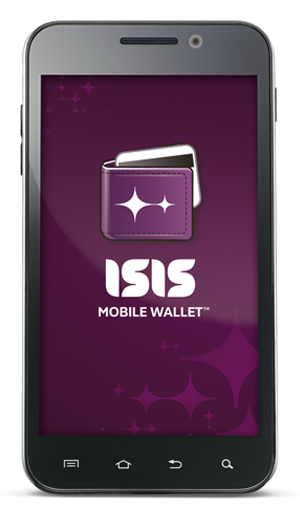 Isis Mobile Wallet – the join venture between Verizon, AT&T, and T-Mobile that is the reason you can't have Google Wallet – is still not currently available to the masses because it's still being tested in select markets. But, should you be in one of those select markets (or if you convinced Verizon to send you an NFC SIM) and are using the app, then we wanted to make sure you were aware that a current promo running through the app could land you a $100 Amazon gift card. 
According to promo emails going out to customers who have "activated an Isis Mobile Wallet," all you need to do is add a "participating" credit card to your account and they will hook you up with a $100 Amazon gift card. Sounds super simple.
I would attempt to test it myself, but my RAZR HD is rooted and unlocked, which means Isis will not work on my device. Should you have a non-rooted (and supported) Isis device, you may want to activate the app and add a card, just to get yourself $100.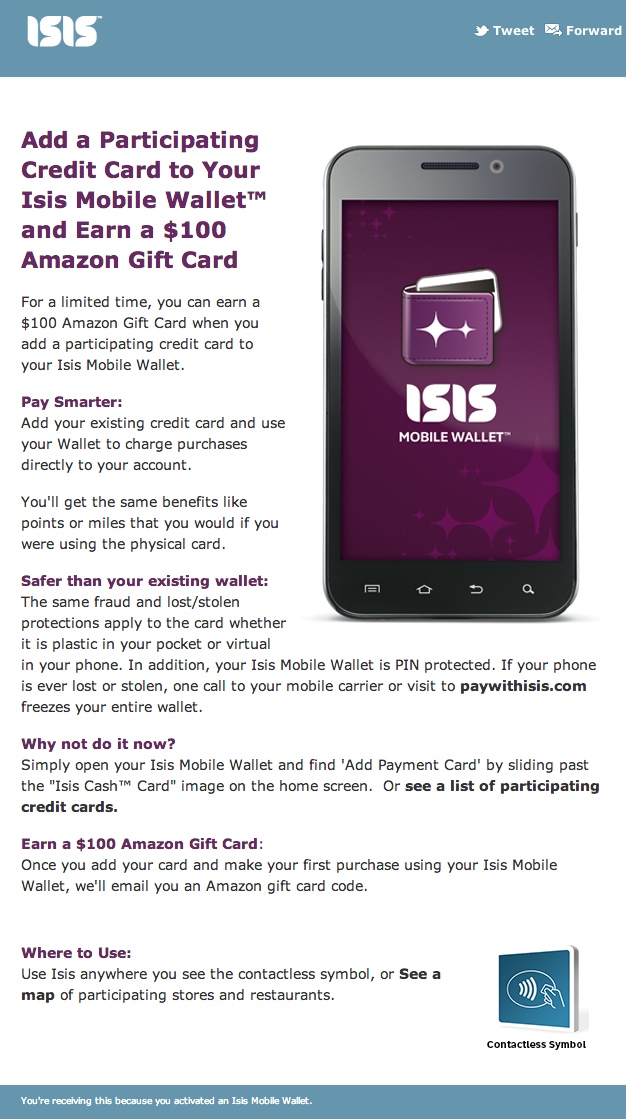 Cheers R!