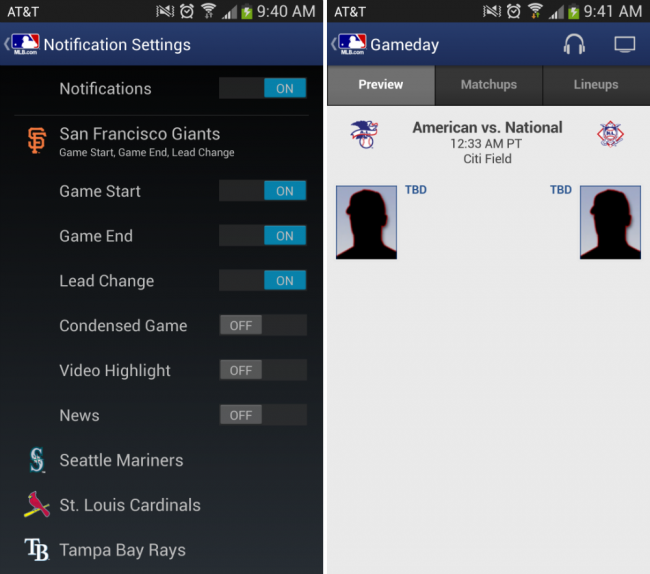 We are nearing the half way mark for the MLB season, meaning it's not too late for them to push out new features for the official At Bat 13 app on Android. Inside the update, which is numbered version 2.3.0, fancy push notifications can be set for whichever team you would like, allowing for pings on when games start/end, there is a lead change and also when there are video highlights. 
In addition, support for the All Star Week has been added, allowing subscribers to watch the game live and also track the bombs during the Home Run Derby. It should be a fun week.
What's New:
Customize At Bat push notifications for your favorite teams. Create notifications for Game Start, Lead Change, Game End and Team News. At Bat 13 subscribers also can choose Condensed Games and video highlights (video highlights requires OS 3.0 or later)
Follow All-Star Week live, including the 2013 Home Run Derby and the All-Star Game
Supports Ford Sync equipped vehicles
Well, let's hear some predictions for who will win the All Star game and who will be crowned at the Home Run Derby. Go!