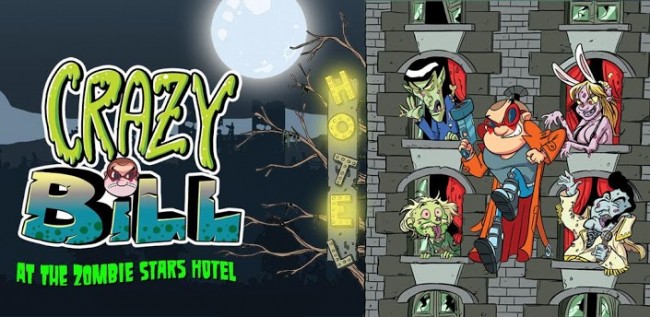 If you were to encounter some of humanity's more famous/important people, but in zombie form, would you be able to destroy them? Great people like Albert Einstein, Elvis, Mother Teresa – would you be able to blow them away? Well, they're zombies so I would hope so! In Crazy Bill: Zombie Star Hotel, you're the newest threat in Zombieland, a world controlled completely by zombies. 
As Crazy Bill, you take a huge arsenal of weapons into the Zombie Palace Hotel, a place where all of the zombie VIPs stay, allowing you to take them all out in a single stop. Seems convenient. As you pass through each floor of the hotel, you are met with new opponents and increasingly difficult challenges. You can use power ups to help you overcome the hordes and there are plenty of different sweet guns to choose from.
It's free in Google Play, so go check it out.
Play Link