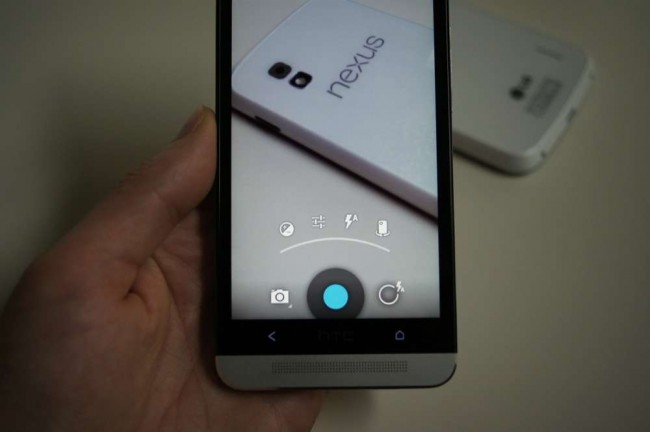 After posting the new boot animation and SunBeam live wallpaper from the new Google Play Edition phones, we made mention of the camera app with its new UI being the next on our list to get a hold of. At that time, it wasn't available, however, we knew it wouldn't take long with this good of a community. Late last night, the camera .apk from the GPe phones was made available, and appears to work on any phone without root. I installed it on my HTC One without issue (pictured above). In fact, I was able to snap a Photo Sphere, Panorama, video, and regular photo like you would hope. 
This camera also comes with the stock Android gallery.
To install, download the file to your phone tap on it when it finishes, and then install. It should show up in your app drawer with the stock camera icon. If you have a Nexus, it will more than likely replace your current camera.
Via:  XDA
Cheers @WinDroidGuy, Jeremy, and Robert!